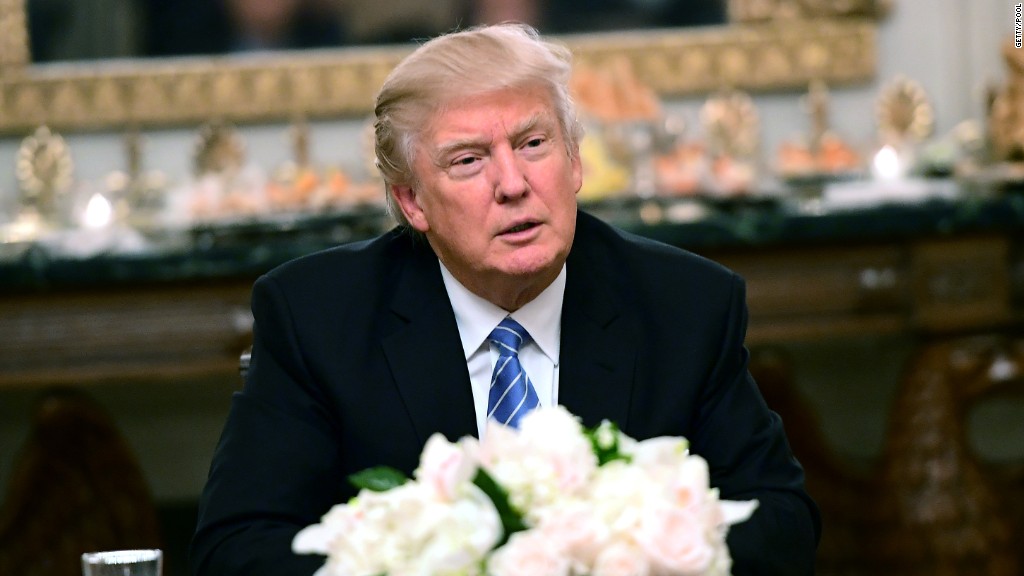 Treasury Secretary Steven Mnuchin on Thursday stopped short of committing to disclose a complete list of all of President Trump's business ties. Instead, he said he would review the best way to respond to a senior Democrat's requests for the information.
"We will review internally whether it's appropriate for it to come from us or somewhere else, and we're happy to be responsive to you," Mnuchin said during a Senate Banking Committee hearing.
Mnuchin was responding to Senator Sherrod Brown, the top Democrat on the panel, who urged the former Goldman Sachs banker to comply with a March 2 request to release a list of the president and his family's "financial entanglements" to verify that none of those connections could raise possible conflicts with laws tied to terror financing, sanctions and national security.
"People want to know about those financial entanglements," said Brown. "It's not a political exercise. It's about the national security of this country."
Related: Senator to Mnuchin: Tell us about Trump's foreign debts
Brown's questioning comes after former FBI Director James Comey wrote a note detailing how Trump tried to end an investigation into links between his associates and the Russian government.
Treasury is responsible for making sure U.S. firms and individuals comply with sanctions, as well as anti-terrorism, bank secrecy and anti-money laundering laws and regulations.
As Treasury secretary, Mnuchin chairs the Committee on Foreign Investment in the United States, which is responsible for vetting foreign investments in the country and how they might affect national security. Chinese investors, for example, had to clear the committee before they could buy the Chicago Stock Exchange last year.
Mnuchin said he believed he and his staff reviewed any outstanding information requests made by Brown and others on the committee. This was Mnuchin's first appearance on Capitol Hill since being confirmed as Treasury Secretary in February.
During the hearing, a Treasury spokesman released a statement confirming the agency's response to the Ohio senator on March 31. That letter detailed ethics requirements all federal employees and administration officials are required to comply with, but it didn't include details of the president's business ties, according to a copy of the letter provided by the committee.
Related: Senate Russia investigators ask Treasury for Trump team financial information
Brown's requests to Treasury closely follows other bids from top Democratic senators to pin down the president's ties to Russia -- and beyond.
Democratic senators Mark Warner and Ron Wyden have asked the agency to release records, which they believe could reveal a "level of financial ties" between Trump campaign officials and Russian entities. They've both pledged to place a "hold" on Sigal Mandelker, Trump's nominee to oversee terrorism and finance at Treasury, until the agency provides documents to the committee.
At the hearing, Warner acknowledged that he and other senators received a part of their request Wednesday. He asked Mnuchin for his "personal commitment" to get all the facts out to the public and be responsive to congressional requests.
The Treasury secretary gave Warner his "assurance" that he would be responsive to the Virginia senator.