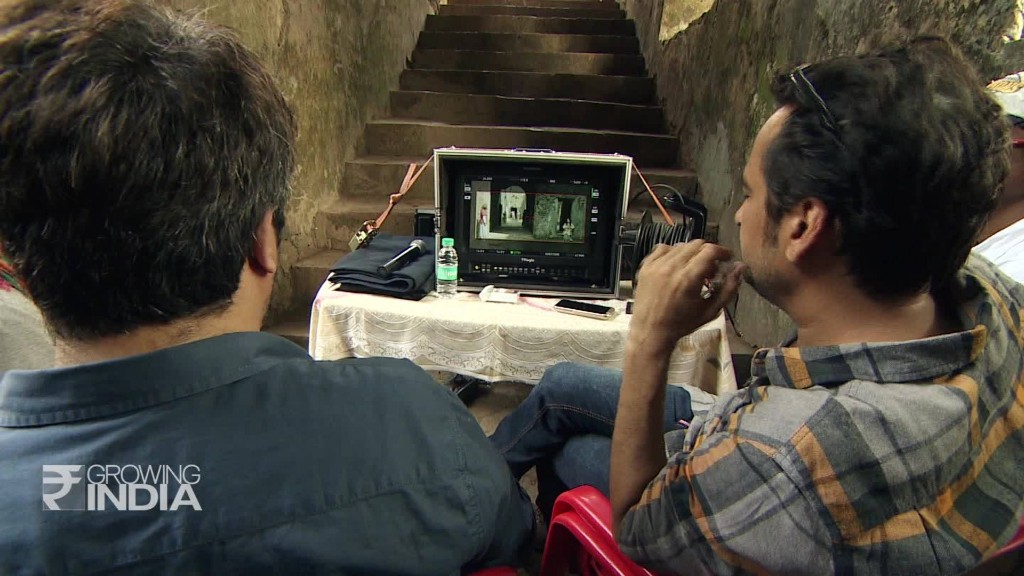 The guardians of the galaxy are being beaten by a pair of female wrestlers.
Marvel Studios' "Guardians of the Galaxy Vol.2" may have opened at top spot in the U.S. and earned hundreds of millions of dollars worldwide, but it's being left behind in China by an unexpected competitor -- Bollywood.
"Dangal" is based on a true story about a former wrestler who trains his daughters to follow in his footsteps. It has raked in nearly 550 million yuan ($80 million) since it released on May 5.
It outsold "Guardians" last week by more than $15 million, according to China's largest ticketing portal Maoyan.
The movie stars Bollywood superstar Aamir Khan as Mahavir Phogat, whose daughters eventually went on to represent India at the Olympics.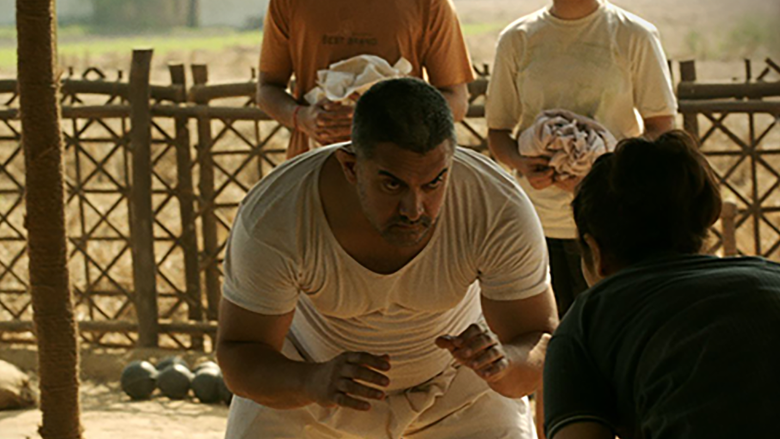 Lei Ming, CEO of Chinese entertainment consultancy ADB, told CNNMoney he expects "Dangal" to end up with around 870 million yuan ($126 million) at the box office.
That would make it China's biggest non-Hollywood foreign film ever, a title currently held by Japanese movie "Your Name," which made 576 million yuan ($84 million) last year.
"Dangal" has already become Bollywood's biggest hit in China, beating out "P.K.," another movie starring Khan.
"This movie is a gem, I'm glad that Chinese audiences have keen eyes to spot it," said Guan Yadi, a Chinese film producer and critic. "I'm not surprised at its huge success."
Related: India's Netflix plans to take Bollywood global
India's film industry is the most prolific in the world, with over 1,000 movies released every year in dozens of languages. Bollywood alone -- which represents the Hindi film industry based in Mumbai -- made around $1.6 billion in 2015, according to PricewaterhouseCoopers.
That number is expected to double by 2020, in no small part thanks to India's global diaspora of 30 million.
As "Dangal" and other recent Indian films have demonstrated, the appeal goes far beyond Indian audiences.
"The story is inspiring and amusing," wrote one user on Chinese social network Weibo. "I can't pick fault with anything in this Bollywood production."
"Cried my eyes out!" said another, with many immediately responding that they did too.
"China has been delivering some absolutely unprecedented numbers for Bollywood films in the last couple of years," said Tanuj Garg, managing partner at Indian film company Ellipsis Entertainment.
"The commonality between most of these films is Aamir Khan so obviously Aamir is extremely popular in mainland China," he added.
Not everyone is as smitten. The movie, which depicts Phogat pushing his daughters to achieve his own dream of winning a gold medal for India, has been slammed by Chinese feminists.
"The movie reeks of patriarchy and chauvinism," read a review on Chinese pop culture website Douban, according to the Global Times newspaper.
"The father's values make me vomit," another reviewer said. "You think the movie is about breaking gender stereotypes, but actually it's knee deep in prejudice."
Related: Pakistan lifts ban on Bollywood movies
Fans of the movie reject that criticism. One Douban user wrote that it "celebrates women" and must be viewed in India's social context.
Guan, the film critic, says the debate the movie has sparked is positive.
"In China, some places are still patriarch[al]," he said. "People still value baby boys over baby girls."
Judging by the big bucks the film continues to rake in, the haters are heavily outnumbered.