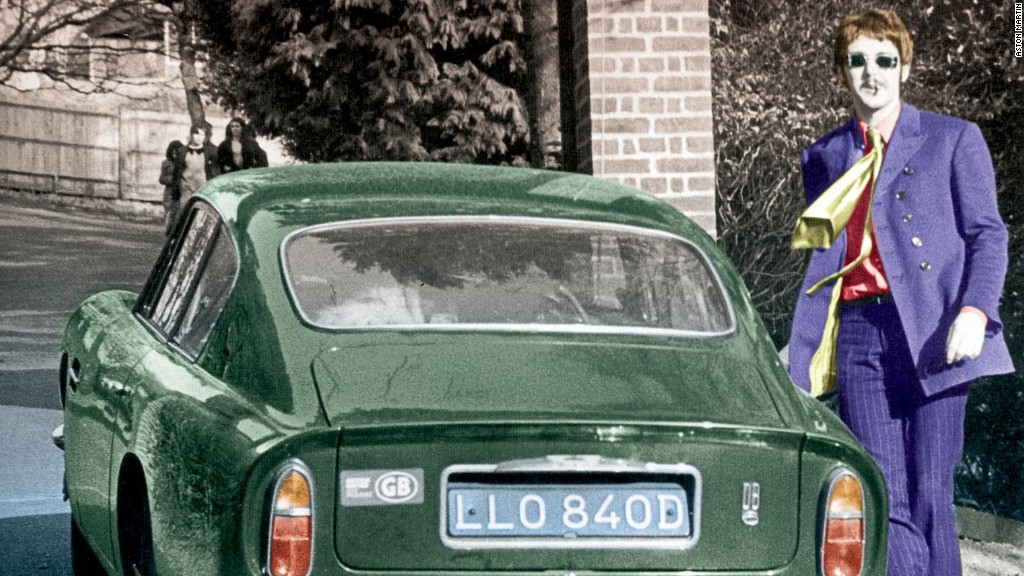 First it was Ugg and Tag Heuer -- now Tom Brady has signed on with another upscale brand.
While most NFL players rep everyman pick-up trucks, Brady has teamed up with Aston Martin. The British car is the ultimate symbol of luxury that James Bond famously drives.
Brady, a longtime customer, drives the new 2017 Aston Martin DB11, which retails for about $215,000.
As part of the new partnership, the Patriots QB will also design his own version of an Aston Martin, which will debut this summer. Brady fans, fear not: The entire process will be captured on video.
The deal with Aston Martin is a big departure from the car deals that NFL players typically score.
New York Giants quarterback Eli Manning has a deal with Toyota (TM) while both Green Bay Packers QB Aaron Rodgers and Houston Texans defensive end J.J. Watt have had deals with Ford (F).
Related: Cristiano Ronaldo is the third athlete to sign Nike 'lifetime' deal
The Aston Martin campaign is called "Category of One: Why Beautiful Matters."
It's part of a longterm partnership and will center around Brady's "affinity for the love of beautiful," according to a release that would delight Patriots fans.
"Brady will seek to share visualisations of where he sees beauty in his sporting moments, what he sees as beautiful in life, and what continues to compel him to pursue greatness after five Super Bowl wins and four MVP Awards," the release said.
Maybe Brady does have an affinity for beauty -- after all, he is married to Brazilian supermodel Gisele Bündchen.