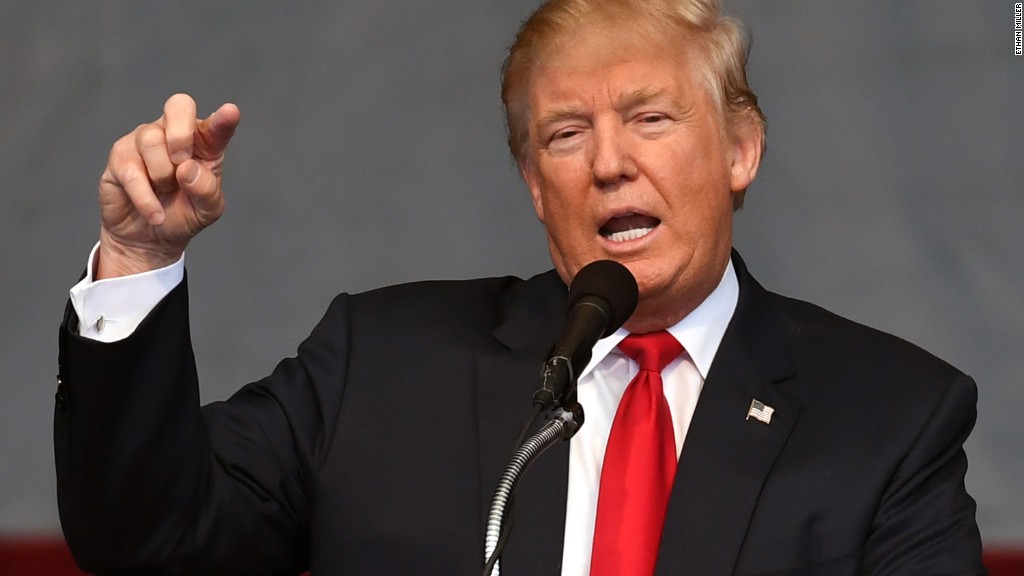 President Trump's nominee to serve as deputy treasury secretary has dropped his bid for the job.
Jim Donovan, a long-time Goldman Sachs executive, was nominated in March to be the right-hand man to Treasury Secretary Steven Mnuchin. He told the White House he wanted to withdraw his name from consideration for personal reasons.
"[A]t this time I want to focus on my family, and I can no longer accept it," Donovan said in a statement Friday. "I hope to be able to serve this administration in the future," he said, adding that he supports Trump and Mnuchin's efforts to overhaul taxes.
Related: Tax reform: It's business vs. the middle class
The administration has struggled to fill top economic and financial posts at Treasury and the Federal Reserve.
The slow pace of nominations hinders Trump's ability to advance campaign goals to overhaul the tax code, replace Obamacare and loosen regulations.
Donovan's role would have been critical in shaping the administration's tax overhaul.
"Jim has been an enormous asset to the department helping recruit and fill many of the senior jobs at Treasury," Tony Sayegh, a Treasury spokesman said in a statement Friday.
Donovan's withdrawal is not the first for the administration. GE Capital executive David Nason took his name out of the running for a top regulatory post at the Federal Reserve in March.
Trump's original pick for Labor Secretary, fast-food executive Andy Puzder, withdrew from consideration in February after a torrent of criticism, including over disclosures that he failed to pay taxes for an undocumented housekeeper.
The president has to name 28 individuals to top posts at the Treasury Department, all of whom will require Senate confirmation. So far, he's nominated 10 people, including Mnuchin and Donovan. Mnuchin is the only one so far to have been confirmed.
Among his nominees to Treasury are economist Adam Lerrick for deputy under secretary for international finance and former Bear Stearns chief economist David Malpass to be undersecretary for international affairs.