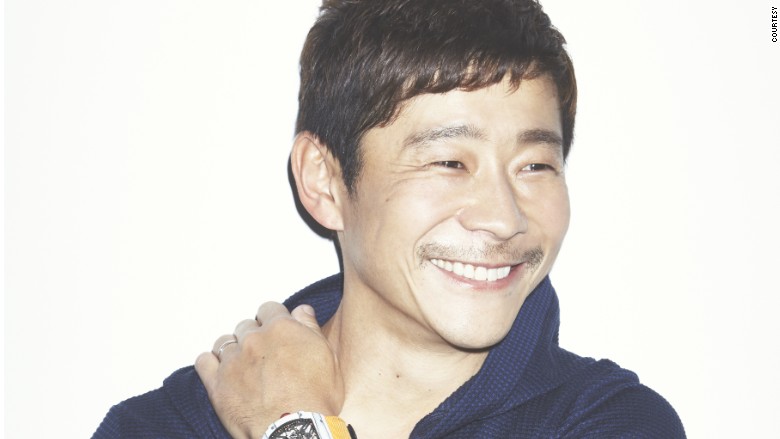 Japanese billionaire Yusaku Maezawa has made a name for himself as a rock musician, an online fashion mogul and, most recently, a high-rolling art collector.
The 41-year-old tech tycoon made waves in the art world this week, dropping $110.5 million on a Jean-Michel Basquiat painting at Sotheby's in New York on Thursday night. It's the highest ever price paid at auction for a work by an American artist.
Maezawa's first love, however, is music -- an industry in which he made the transition from artist to entrepreneur.
He started an indie rock band in high school, releasing an EP in 1993. He skipped college to follow his then-girlfriend to the United States, where he started collecting CDs and records of bands he liked.
When he returned to Japan in 1995, he started an import music business, selling CDs and vinyls of his favorite bands by mail from his home.
Related: Basquiat tops Warhol after painting sells for $111 million
In 1998, he used the mail-order music business to launch Start Today, naming the company after an album by punk band Gorilla Biscuits. That same year, Maezawa's own band, Switch Style, signed with the label BMG Japan. He released three albums with them before stepping away to focus on his business.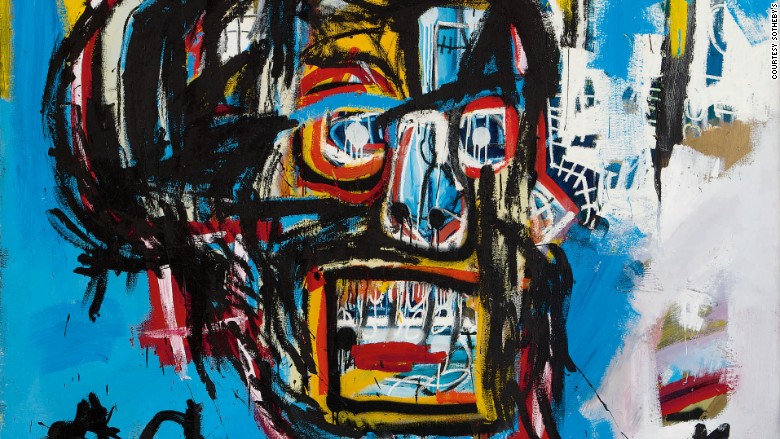 Start Today had moved online and was now selling clothing, too. The fashion arm became so successful that Maezawa spun it off as Zozotown. Vogue describes the e-commerce fashion giant as a cross between Net-a-Porter and Amazon (AMZN).
Related: Founder of Japan's SoftBank has a 300-year plan
Maezawa is a rarity in Japan: a billionaire who shuns suits and encourages everyone at his company to have fun.
At an annual results presentation last month, Start Today CFO Koji Yanagisawa delivered the earnings report dressed as a mushroom, saying he was carrying on a tradition started by Maezawa in 2010. Maezawa, dressed in a stylish bomber jacket and graphic T-shirt, looked on with a playful smile on his face.
In an interview with the Observer last year, Maezawa said that while he'd always had a deep interest in art and fashion, he didn't start collecting until about 10 years ago.
He's building a museum in his hometown of Chiba and has been scooping up art at a feverish pace. Including this week's purchase, Maezawa has spent more than $230 million dollars on contemporary art in the last year alone.
Related: Dubai's art market is hotter than ever
He had set the previous auction high for Basquiat last May, bidding $57.3 million for an untitled painting at Christie's. In 2016, he also purchased works by Pablo Picasso for $22.6 million, Christopher Wool for $13.9 million, Richard Prince for $9.7 million and several other works priced between $1 million and $7 million.
Forbes estimates Maezawa is worth about $3.6 billion, so he's got deep pockets to bankroll his art addiction.