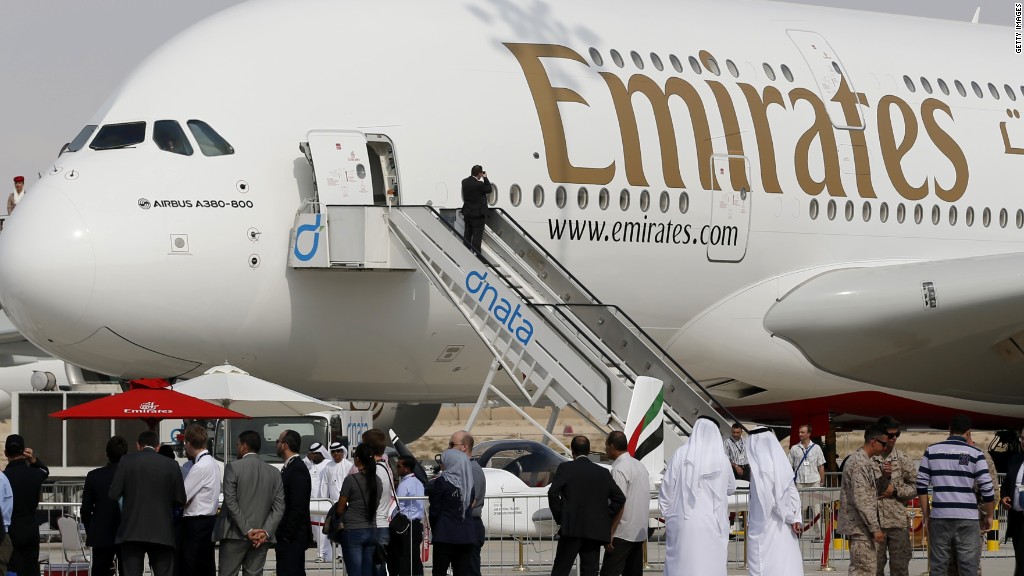 One of Asia's biggest airlines is cutting hundreds of jobs as it battles fierce competition from cheaper rivals.
Cathay Pacific (CPCAY) said Monday it's laying off about 600 people at its head office in Hong Kong. Nearly a third of them work in management jobs. The cuts are equivalent to about 20% of staff at Cathay headquarters.
The airline reported its first annual loss in eight years in March.
It's not alone in feeling the effects of brutal competition from low-cost carriers in the region, such as AirAsia, and the growing reach of major airlines from mainland China and the Middle East.
Another premium Asian carrier, Singapore Airlines (SINGF), posted a shock quarterly loss last week.
Related: First low-cost Asian airline cleared for flights to the U.S.
"The business model of Cathay was developed when low-cost carrier competition didn't exist in the region and Chinese carriers were much smaller," said Greg Waldron, Asia managing editor at aviation industry website Flightglobal.
Cathay and Singapore are now trying to adjust to the new reality.
Cathay has embarked on an overhaul of its business to make it "more agile and competitive." Singapore Airlines said last week it was carrying out a comprehensive review of its operations.
Related: Want to earn $300,000 tax free? Try flying a plane in China
"We're really at a historic time for the Asian airlines. It's going to be challenging for them," Waldron said, noting that other established carriers in the region, such as Thai Airways and Malaysia Airlines, have also faced difficulties.
Cathay said that no pilots or cabin crew would be affected by the layoffs announced Monday, but they will "be asked to deliver greater efficiencies and productivity improvements."