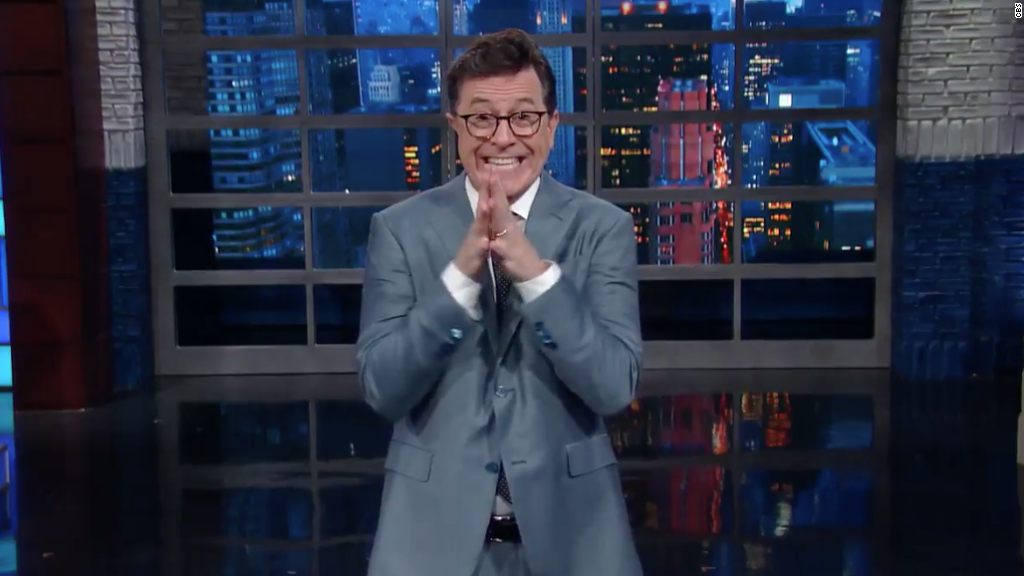 The Federal Communications Commission said Tuesday that it will not take any action over a joke made by Stephen Colbert about President Donald Trump.
"Consistent with standard operating procedure, the FCC's Enforcement Bureau has reviewed the complaints and the material that was the subject of these complaints," the FCC said in a statement. "The Bureau has concluded that there was nothing actionable under the FCC's rules."
The decision, first reported by Variety, provides a coda to a controversy that began on the May 1 edition of "The Late Show with Stephen Colbert."
On that broadcast, Colbert made a joke suggesting that Trump and Russian President Vladimir Putin engaged in a sexual act. The remark prompted a considerable backlash against Colbert, with many Trump supporters calling for the comedian to be fired.
FCC Chairman Ajit Pai caused a panic among some liberals and other Colbert defenders when he said that the agency would review the matter.
Related: FCC is reviewing complaints about Colbert's Trump jokes. But that's its job
In reality, the FCC was simply following its typical procedure. After receiving viewer complaints, the agency reviews the material in question and determines whether to take action, including possibly imposing a fine.
In its statement on Tuesday, the FCC said that it received "thousands" of complaints about Colbert's May 1 broadcast. The agency did not conduct a formal investigation on the matter, but it did review the complaints and material.
Two days after the initial joke, Colbert responded to the uproar on his show.
"He, I believe, can take care of himself," Colbert said of Trump. "I have jokes; he has the launch codes. So, it's a fair fight," the host said of the President.
Trump later fired back with his own insult, calling Colbert "a no-talent guy."