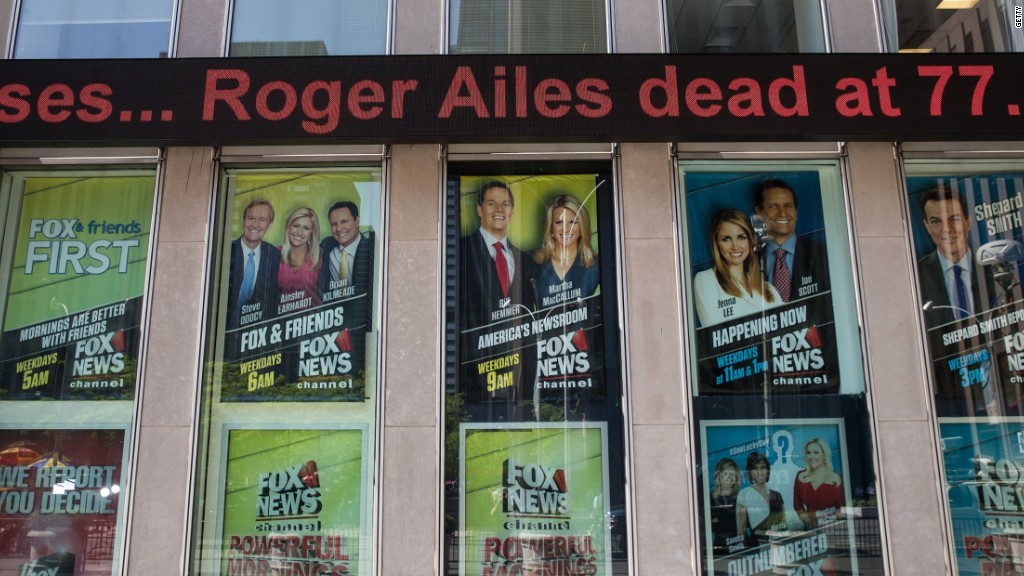 Fox News is fighting back against allegations of illegal electronic surveillance by calling for sanctions against the attorney representing the former on-air personality who made the shocking claims.
In a document filed Wednesday morning, lawyers for Fox News ripped Judd Burstein, the attorney representing former Fox host Andrea Tantaros.
A month ago, on behalf of his client Tantaros, Burstein filed a complaint in federal court accusing Fox of eavesdropping on Tantaros, who had already sued the network for sexual harassment in New York state court last year, and tormenting her through "sock puppets," which are online accounts that are used clandestinely by individuals with hidden agendas, on social media. (Tantaros' sexual harassment claims, which were a separate case, have since moved into arbitration.)
"This sensational allegation, broadcast in bold-faced type, was made solely to generate negative headlines for, and inflict maximum damage on, Fox News," Fox's lawyers said in the filing. "Had Burstein conducted even a minimal factual investigation before filing the Complaint, he would have immediately known that Tantaros' allegations were an outright hoax."
Fox also filed on Wednesday a sworn statement from a man named Daniel Wayne Block, a Florida resident who was identified by Burstein as a proprietor of one of the alleged sock puppet accounts,
Related: Former Fox News host accuses network of illegal electronic surveillance
"A basic Internet search readily reveals public websites listing Mr. Block's home address in Gainesville, as well as his telephone number and other personal information," Fox's memorandum said. "One phone call would have proven that Mr. Block is alive and well and has no connection to Fox News, other than as a fan."
The allegations about Block's Twitter account are "at best, a paranoid fantasy, and at worst, a deliberate hoax," Fox's court filing said. Fox also argued that three other alleged sock puppet accounts cited by Burstein in last month's complaint did not "imply access to any of Tantaros' private information."
In a statement, Fox attorney Andrew Levander offered a scathing assessment of Burstein.
"Mr. Burstein, who has already been chastised by the state court in this dispute, simply seeks to divert attention from his baseless federal complaint by misstating the facts," Levander said. "Our motion for sanctions, supported by indisputable sworn statements and documentary evidence as well as overwhelming judicial authority, speaks for itself."
In his complaint filed last month, Burstein claimed that Block's Twitter account was used by Fox to harass Tantaros. Among the examples cited was a tweet from last year in which Block told Tantaros that he had purchased a copy of her book and mailed her a bookplate to sign.
Burstein told CNNMoney Wednesday that he "could not be happier" about Fox's response, asserting the network has handed him "the smoking gun": that the tweet about Tantaros' book had been removed from Block's account.
"The only way that anyone would have thought to remove this key Tweet from Mr. Block's Twitter account would have been because they knew that I was using that account as an example of the campaign against Ms. Tantaros," Burstein said in a statement. "And the only way for someone to know my plan would have been if my privileged phone conversations with Ms. Tantaros had been illegally intercepted."
In his sworn statement filed Wednesday, Block said that he had sent "the bookplate to [Tantaros] in care of Fox News," and after she didn't respond, he "sent her the tweet asking her to confirm that she had received it."
Burstein had implied in last month's complaint that Tantaros received a copy of her book at her home a few days after Block sent the tweet. "There is no possible way that he could have known Ms. Tantaros's home address," Burstein said in that filing. Burstein also asserted in that complaint that the tweet had caused Tantaros to fear for her safety, and to check Block's Twitter account regularly.
Burstein's complaint filed last month came amidst a flurry of bad headlines for Fox News, most notably the ouster of its top rated host, Bill O'Reilly, who was let go by the network over revelations of settlements paid to women who accused him of sexual harassment and other inappropriate behavior.