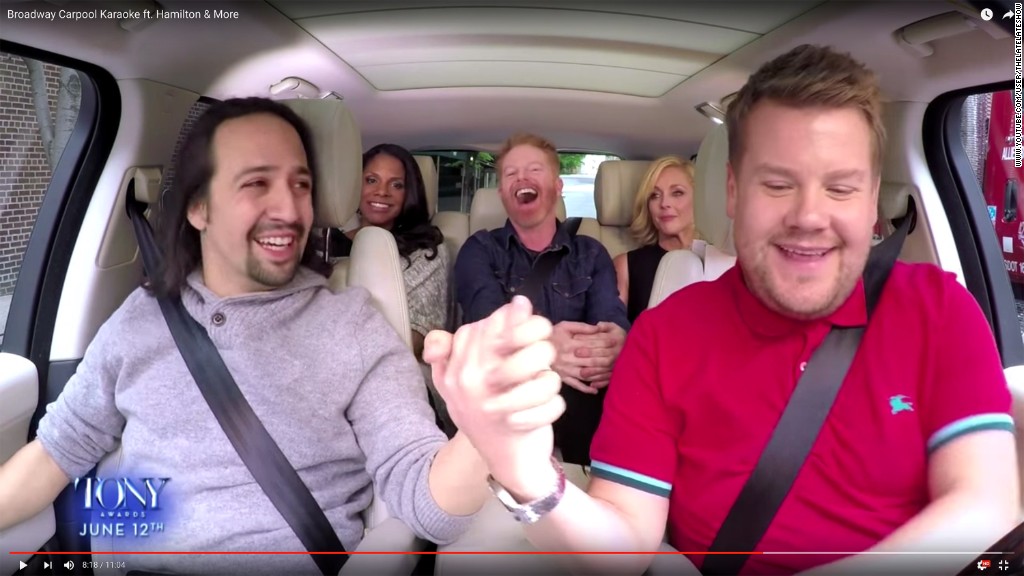 James Corden will be hunting for his successor on Snapchat.
That's the premise of a new fictional reality show headed to the popular mobile app featuring the "Late Late Show" host, CBS Interactive announced on Tuesday.
"James Corden's Next James Corden" will debut in the fall on Snapchat Shows, which features short, TV-like videos on the app's Discover platform.
The new series will feature Corden in a fictional reality competition show where he's trying to find a young up-and-comer to be his successor on the "Late Late Show."
"While Corden is by no means leaving 'The Late Late Show' anytime soon, he knows that someday, years and years from now, he'll have to hand over the reins to a new host, and he wants ample time to select and groom a worthy successor," according to a press release from CBS.
Last year Snapchat added original, TV-like content to its Discover platform with the first show produced by NBC's "The Voice."
The mobile app is working with a variety of networks including NBC, ESPN, Turner, Discovery and Vice to develop shows.
Shows are the third content format now featured in Discover. The platform also offers Publisher Stories, the magazine-like content produced by media companies, and Our Stories, which are compilations of Snaps submitted by the community and curated by Snapchat editors.
The shows are typically 3-5 minutes in length and Snapchat has been airing one a day.
According to a spokesperson for the company, they plan to air three a day by the end of the year which will include various genres like comedies and documentaries.