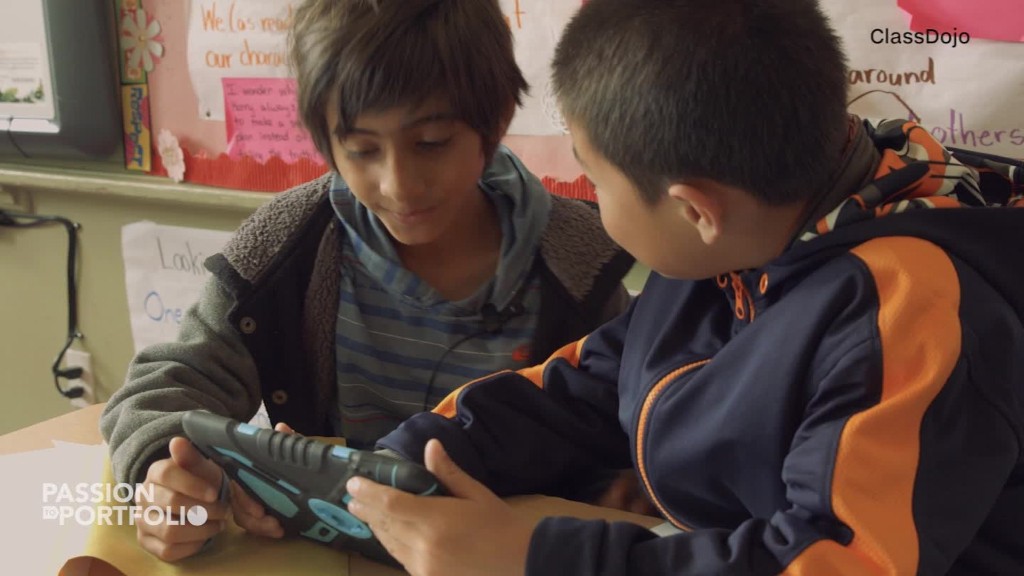 Ever wanted to know what your kids really get up to at school? There's an app for that.
ClassDojo allows teachers and students to share what happens in real time, and it's proving really popular.
The app is used in over 180 countries, including the United Kingdom, Canada and Qatar. Since launching in 2011, about 90% of elementary and middle schools in the U.S. have adopted the social network, the company says.
Students snap pictures of their classwork or share story, much like one would share photos or videos on Snapchat.
There's even a system where teachers dish out and deduct points -- Dojos -- depending on a child's behavior.
Related: Snapchat unveils custom Stories
Parents using the app can get notifications for updates on their child's performance and even send direct messages to teachers.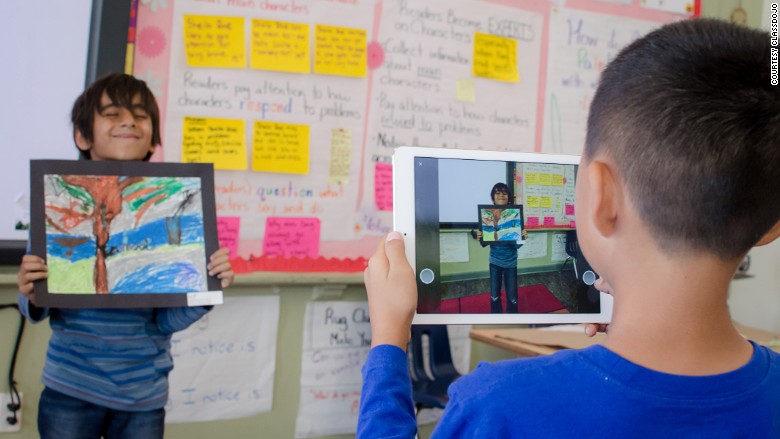 A gamer and a teacher
ClassDojo was founded by Liam Don, a game developer, and Sam Chaudhary, a teacher.
They quit their jobs in the U.K. and moved to the United States to join education tech accelerator, Imagine K12, now a part of Y Combinator.
After talking to hundreds of teachers, the duo discovered that most of them struggled with classroom engagement. They thought they could transform school life by making good behavior a game.
"It started with a really simple way to get feedback and grew into this communication and community platform," says Don, who is also chief technology officer of ClassDojo.
"Teachers really like communication with parents because it helps them build trust. It helps them build relationships with that parent, and as a teacher that makes your job so much easier."
Related: Why Google, Apple and Microsoft are battling for education
The app has thousands of positive reviews on both the Apple and Google Play stores but its public, point based disciplinary system has also drawn criticism.
Some users have accused teachers of turning good behavior into a contest and using the app as an alternative to discipline.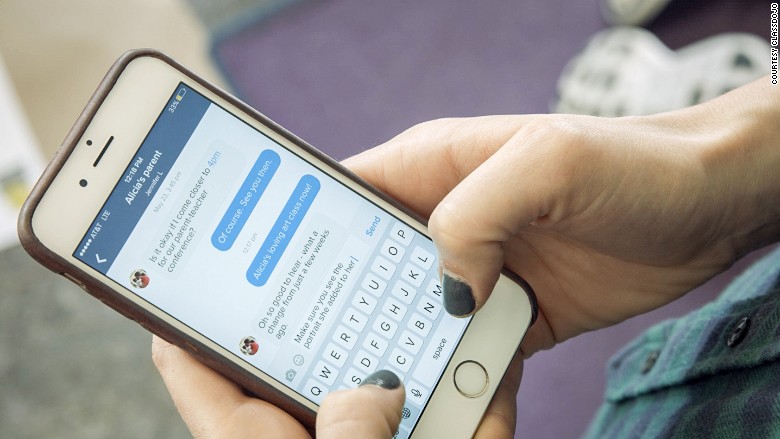 Teachers can access the app for free. ClassDojo, which has raised $31 million in funding, plans to make money by providing additional educational resources for the classroom and home in the future.
They could take the form of animated videos for students, similar to ones ClassDojo has already produced about mindfulness, growth mindsets and the power of empathy.
"There are lessons you can do as a teacher in your classroom, lessons that you can do at home, and the experiences you can share together," says Don.