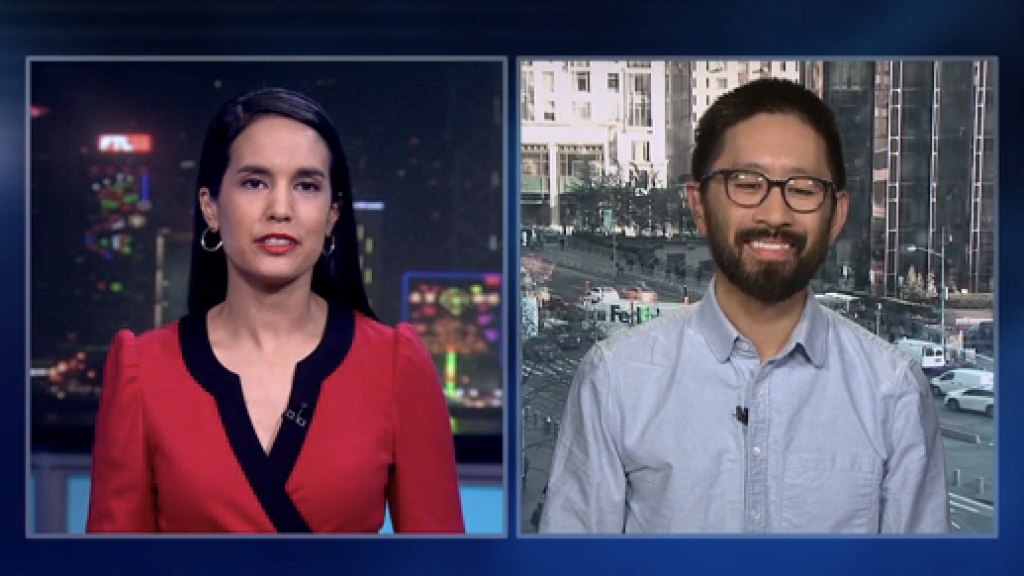 Even with a win, Google still loses in China.
Google artificial intelligence unit DeepMind teamed up with Chinese authorities to hold a five-day festival in the country this week focused on the ancient game of Go.
The centerpiece of the event is a three-game contest pitting a DeepMind computer program against China's world Go champion, Ke Jie -- all of it livestreamed on Google's YouTube.
Just one problem: Chinese Go fans couldn't watch the first game on Tuesday because the YouTube livestream was blocked in China. DeepMind's AlphaGo program won by just half a point.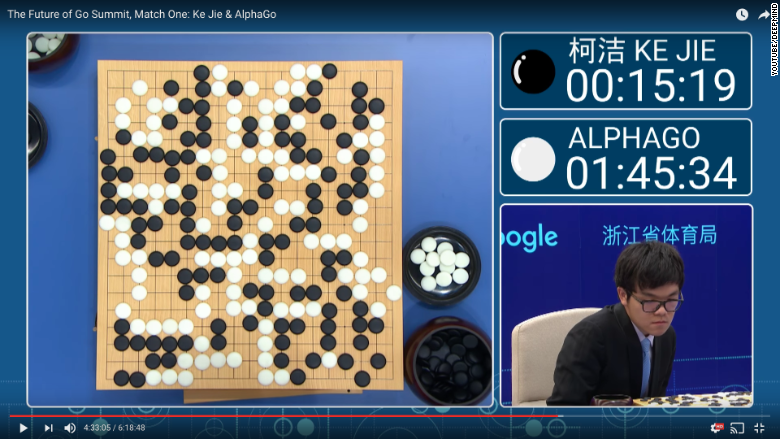 Major Chinese news websites were prepared to livestream the game, but the plans were suddenly canceled, according to people with knowledge of the plans who declined to be identified because of the sensitivity of the matter. The reasons for the cancellations weren't immediately clear.
The websites -- Sohu and Netease -- didn't immediately respond to requests for comment. Neither did China's main internet regulator.
Related: 11 things that are banned in China
YouTube has been blocked in China since 2009. Google (GOOGL) was blocked a year later after the tech giant refused to censor Chinese-language search results.
Go fans in China, the birthplace of the game, were confused and frustrated by the unavailability of livestreams of the big game Tuesday.
Yuki Li used a virtual private network, or VPN, to get around China's censorship and watch the game on YouTube. She saw the huge display in the background had the Google logo sandwiched between the words "Chinese Go Association" and "Zhejiang Province Sports Administration." The summit is being held in Wuzhen, a city in the eastern province of Zhejiang.
"Clearly it's a government sanctioned event," Li said.
Related: Google uses AI to help diagnose breast cancer
China blocking the livestream of a board game illustrates the challenges international tech companies are up against in the world's most populous nation.
Google has made no secret of its desire to get back into China, and the Go event was the company's latest charm offensive. Eric Schmidt -- the executive chairman of Google's parent company, Alphabet (GOOGL) -- even traveled to Wuzhen to kick off the event alongside Chinese government officials.
Google and DeepMind didn't immediately respond to requests for comment on the censorship of the Go game.
Related: China fortifies Great Firewall with crackdown on VPNs
But for companies that don't comply with the country's strict censorship laws, there appears to be little wiggle room. Even as Google cooperates with the government to showcase a 3,000-year-old Chinese game and a Chinese world champion, China still censors it.
The next match between AlphaGo and Ke takes place Thursday.
The DeepMind program made headlines around the world last year when it beat Lee Se-dol, the dominant Go player of the past decade in a best-of-five series in South Korea.