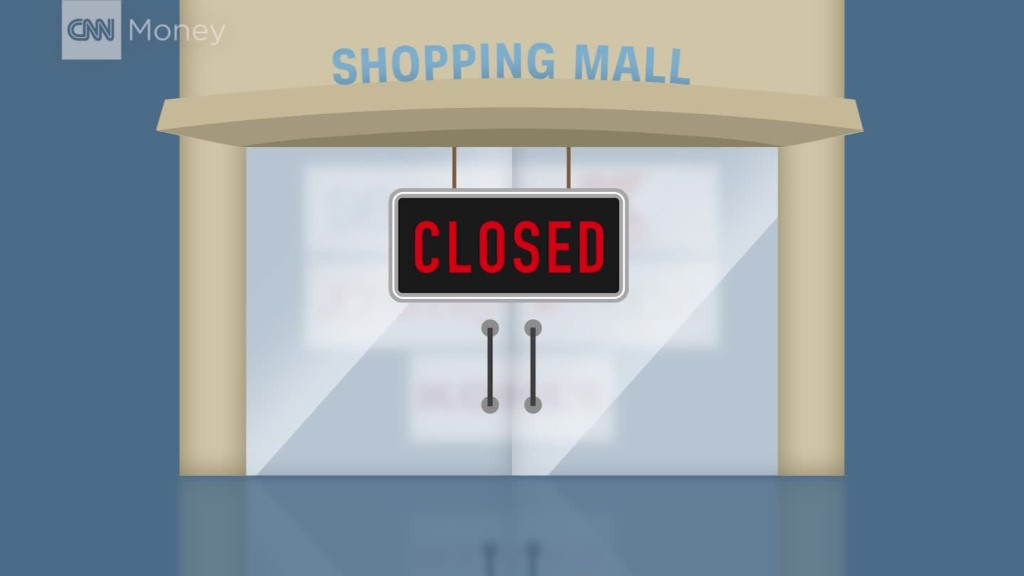 With apologies to Michael Stipe of R.E.M., it may be the end of the retail world as we know it. But Best Buy feels fine.
The electronics retailer reported a solid jump in sales -- both at its brick-and-mortar stores and online. Best Buy also posted a profit on Thursday that easily topped Wall Street's forecasts.
Shares surged nearly 20% to their highest level ever, topping their previous record from 2006. The stock is now up 40% this year.
Think about that. Eleven years ago, there was no iPhone. The shift from CDs to music downloads was in its early stages.
How has Best Buy (BBY) been able to thrive at a time when more consumers are opting for digital media over physical and other big retail chains like Macy's (M), Sears (SHLD) and Target (TGT) continue to struggle to compete against Amazon (AMZN)?
Well, you still need hardware -- i.e. a phone -- to write Facebook updates, tweet and post Snaps or Instagram photos.
Best Buy said mobile sales were better than expected during the quarter. But CEO Hubert Joly said Best Buy isn't benefiting only from selling the latest iPhones and Androids.
Since Joly took over as CEO in 2012, Best Buy also has aggressively stepped up its own mobile commerce operations to take advantage of the fact that more people shop on their phones.
Related: Nintendo is on fire thanks to strong sales of the Switch
Best Buy said online sales were up nearly 23% in the US compared to a year ago.
Gaming was another hot category. That shouldn't come as a huge surprise given that Nintendo's (NTDOY) stock is surging thanks to strong sales of its Switch console.
Video game makers Activision Blizzard (ATVI), EA (EA) and Take-Two (TTWO) are near record highs as well. They've all benefited from Nintendo's rebound and strong sales of titles for Sony's (SNE) and Microsoft's (MSFT) PlayStation and Xbox consoles.
Best Buy's strong results should serve as a reminder that not all retailers are getting crushed by Amazon. Walmart (WMT), Home Depot (HD), Children's Place (PLCE) and Williams-Sonoma (WSM) have recently reported solid sales and profits as well.
Ironically enough, the news from Best Buy comes on the same day that Amazon is opening a new physical store in New York City's Time Warner Center -- home to CNN and just a few blocks away from Best Buy's Upper West Side location.
So even while other electronics retailers like Circuit City, RadioShack and hhgregg have gone bankrupt, Best Buy has found a way to both survive and thrive. The company is no longer Amazon's showroom. People come to Best Buy to buy things at Best Buy.