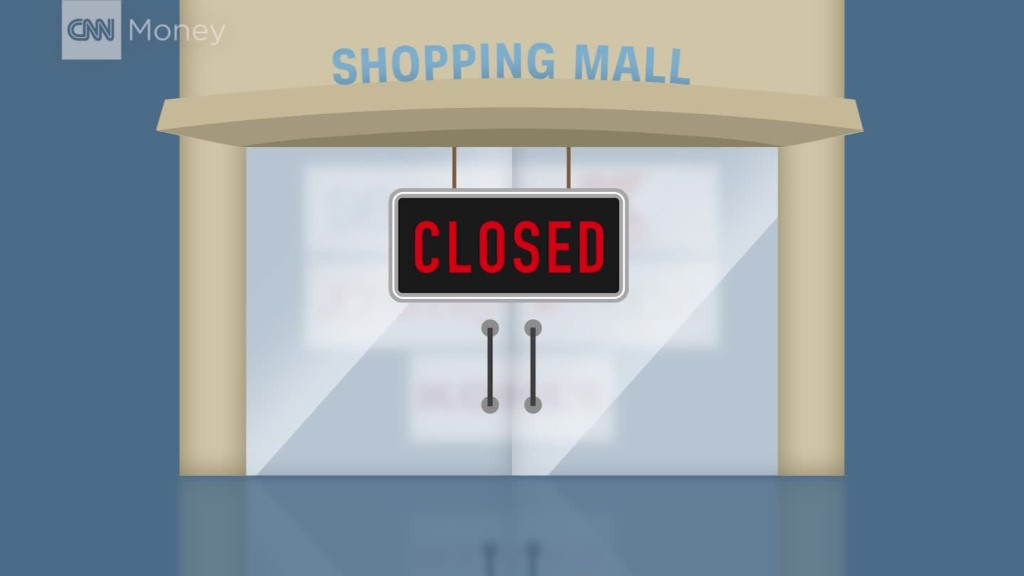 Raise your hand if you've shopped at Sears or Kmart lately. Hello? Anyone? Anyone?
The sad decline of Sears, once an American retail icon, continues. The struggling company said Thursday that overall sales plunged more than 20% from a year ago.
And same-store sales (which measures the performance of stores open at least a year) plummeted 11.2% at Kmart and 12.4% at Sears in the US.
Sears (SHLD) CEO and chairman Eddie Lampert, in a massive understatement, said "this was certainly a challenging quarter" for the company and added that "we need to accelerate our efforts to improve our operational performance."
No kidding. Sears continues to be plagued by fears that it may not be able to survive.
The company said in a regulatory filing earlier this year that there is "substantial doubt" about its "ability to continue as a going concern."
Related: Sears CEO says company has 'nothing to be embarrassed about'
That's why Sears has been busy cutting costs and selling assets in an attempt to right the ship.
The company has closed hundreds of Sears and Kmart stores over the past year.
It has also sold its Craftsman tool business to Stanley Black & Decker (SWJ) and hopes to sell its Kenmore appliances and Diehard auto parts businesses as well in order to raise much needed cash.
The company has spun off pieces of its Sears Hometown and Outlet Store (SHOS)division, Lands' End (LE) and Sears Canada (SRSC) too.
Sears even set up a separate public company for some of its real estate assets -- Seritage Growth Properties (SRG). Warren Buffett has personally invested in that company. But it's not a holding of Buffett's Berkshire Hathaway (BRKB) though.
Two of the company's biggest shareholders have been busy buying shares of Sears this year too, raising hopes that it will be able to hang on.
Lampert has scooped up some stock to prop it up. So has the influential investment firm Fairholme Capital, which is run by Bruce Berkowitz -- a Sears board member.
Lampert, through his personal stake and the holdings owned by his investment firm ESL, and Fairholme collectively own more than 75% of Sears.
Related: How Sears changed America
All of this gives Sears a little more time to figure out a way to get out of its financial mess -- even though customers continue to flee the stores.
In fact, investors somewhat perversely liked the Sears news Thursday. The stock surged nearly 30% at one point Thursday and wiped out all of its losses for the year before pulling back. The stock was still up 10% in midday trading.
Why? Sales, as lousy as they were, still topped Wall Street's forecasts. Sears also said that it trimmed its debt load a bit during the quarter and increased the amount of liquid assets on its balance sheet as well.
The company technically reported a profit too, but that was mainly due to cost cutting tied to the store closures and the Craftsman sale. Excluding those gains, Sears posted a loss of $230 million -- more than a year ago.
To be sure, the woes at Sears are similar to the challenges facing other department stores such as Macy's (M), Kohl's (KSS) and JCPenney (JCP) as well.
But for Sears and Kmart to not just survive but prosper, Lampert needs to figure out a way to get customers back in the stores and away from Amazon (AMZN), Walmart (WMT) and other more successful online and brick-and-mortar retailers.
There's no sign of that happening.
So make no mistake. Sears is not out of the woods just yet. There are only so many asset sales and store closures that the company can make.