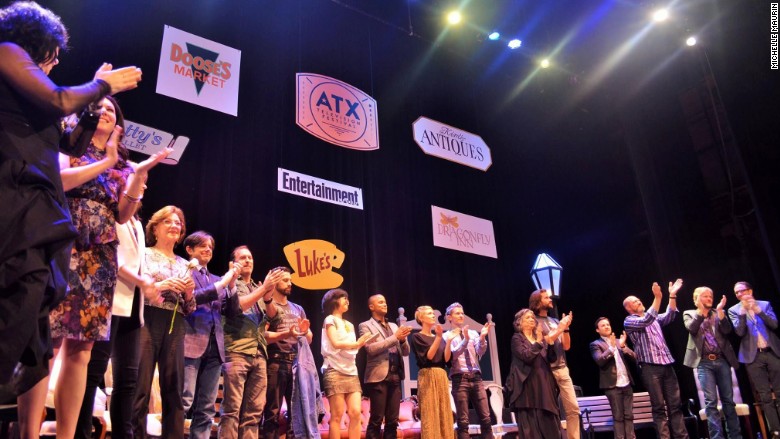 Since 2012, the ATX Television Festival has brought the business of TV to the heart of Texas.
A "TV camp for grown-ups," the event hosts reunions for the teams behind shows like "The West Wing" and "Gilmore Girls." It also features career-spanning conversations with industry giants such as Norman Lear, James L. Brooks and "Friends" co-creator Marta Kauffman. For the true students of television who attend, other panels focus on more nuanced subjects having to do with casting, writing and directing.
But this year, amid a political climate that has left the country polarized, the annual meeting of TV lovers has taken on an even deeper meaning for founders and Texas natives Emily Gipson and Caitlin McFarland.
"Over the last couple of years, we've realized what has become very [important] to Emily and I is the power of the television medium" McFarland told CNN in a recent interview. "We believe it has the ability to educate and, for lack of a better phrase, change hearts and minds."
Gipson adds: "Personally, as the world has started changing, [we're] realizing the importance of story and how much it can unite the world and open people's eyes."
Some of the panels taking place at this year's festival reflect that very idea and others hit on the function of television as therapy.
"Television in a Trumped Up America," for example, will feature longtime showrunners talking about art as an outlet during politically polarizing times.
"We thought for a really long time how political we wanted to be and more than being political, we really want that panel to talk about how...great art comes out of troubling times," McFarland said. "It's hot-button panel title, but it's really about how you take those feelings and put them into your art when your art is something like the television medium."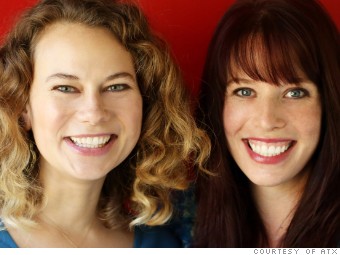 Though it has long been home to the SXSW and Austin City Limits festivals, ATX has helped Austin make strides in becoming known as an "another option to Los Angeles or New York," especially in television industry circles, said McFarland.
When the duo, both veterans of the film and television industries, started the festival it was harder to get shows to pop into the city in the dead of summer.
That, along with a lot of other things about the TV business in the last five years, has changed.
With series now premiering on a year-round cycle -- as opposed to the focus being on fall and spring premieres -- the need for taking shows "on the road" to gain buzz has increased, McFarland added.
"The television industry is starting to treat festivals and content the way film traditionally did," she said.
Where ATX stands out is that it offers studios, networks and, to some degree, the creators themselves a chance to hear from an audience "outside of the coasts."
"It has all of the warmth of a small town but all of the benefits of a big city so you don't feel like you're in the middle of no where," McFarland said.
On some level, McFarland also hopes the festival offers local TV fans a sense of connection too.
"When you're come to the festival and you're in a room -- no matter what size room it is -- of other people who have recognized something similar in a show or are discovering a show for the first time with you...that then builds a community," she said. "You look around and say, 'I'm not alone either.'"
The ATX Festival takes place June 8-11.
Reunions with the casts of "Battlestar Galactica," "The Comeback" and "Northern Exposure" are among the year's big draws. Panels will also highlight shows like NBC's "This Is Us," Netflix's "Glow" and Fox's "The Mick."
"I feel like one of the biggest challenges we face -- and it was this year, too -- was really making sure [the festival lineup] was balanced," Gipson said. "We do feel so strongly about the voice of the television medium...but it's also fun. It really is about getting away from your daily life and being part of a really fun, cool community for four days."