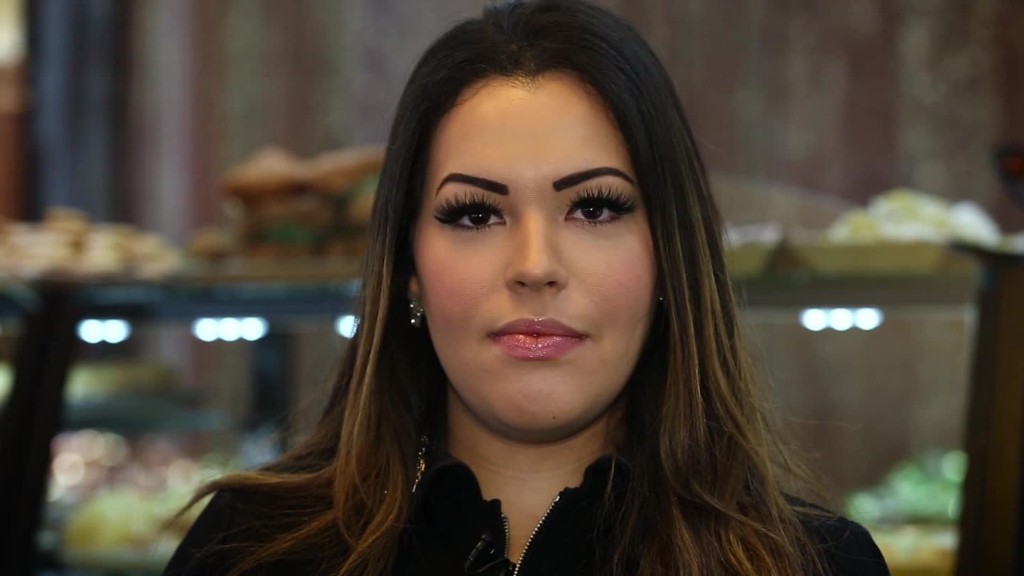 In the oil-rich Gulf, public displays of private wealth are everywhere. The prosperous buy expensive license plates for supercars and gold-plated iPhones.
But when it comes to giving money away, rich Arabs prefer to do so quietly, in keeping with Islamic tradition.
"Often the motivation behind giving money away is driven by religion, history or origin and that is very true of the Middle East," said John Canady, CEO of the National Philanthropic Trust U.K., a charity that advises donors.
"Under certain religious obligations, it's important to be private and not boastful about your philanthropy," he said.
Prince Alwaleed bin Talal was the first (and so far only) Arab backer of The Giving Pledge, led by Bill Gates and Warren Buffett. The Saudi prince said last year he hoped other wealthy Arabs and Muslims would sign up to the commitment to give away most of what they own.
Now there are signs that donors in the region are beginning to embrace open philanthropic initiatives in the hope of doing more to help children living in poverty, young people without work or refugees fleeing war.
Related: Bill Gates: Keep spending on foreign aid, it works
"What's happening now is there is a shift in how they are giving," said Clare Woodcraft-Scott, CEO of the Emirates Foundation, which helps fund projects for young people. "The Middle East is undergoing the same learning curve the rest of the world has done... you really need to maximize impact," she said.
The potential is huge. Muslims are expected to give 2.5% of their income (after paying for basic needs such as food, housing and clothing) to charity every year.
Those voluntary, private donations -- known as Zakat -- amounted to between $232 billion and $560 billion globally in 2015, according to a United Nations report citing Islamic Development Bank research.
The money mostly benefits smaller charities that help the poor, orphans, people with disabilities and the elderly.
Experts say the Middle East would benefit from a more coordinated approach to giving.
"If you have like minded, smart, engaged philanthropists banding together to act collaboratively, that could be quite powerful and we've seen that with some of our Middle Eastern clients," said Canady.
Tapping $1 trillion
The six Gulf states alone were home to more than 5,000 people worth $30 million or more in 2016, according to an estimate by Wealth-X. It pegs their combined riches at $994 billion.
Related: Chinese struggle to give away their riches
But Gulf donors value their privacy. Coutts, a private bank and wealth management firm, tracked just 20 donations of $1 million of more from the region in 2015. That compares with 355 such donations in the U.K.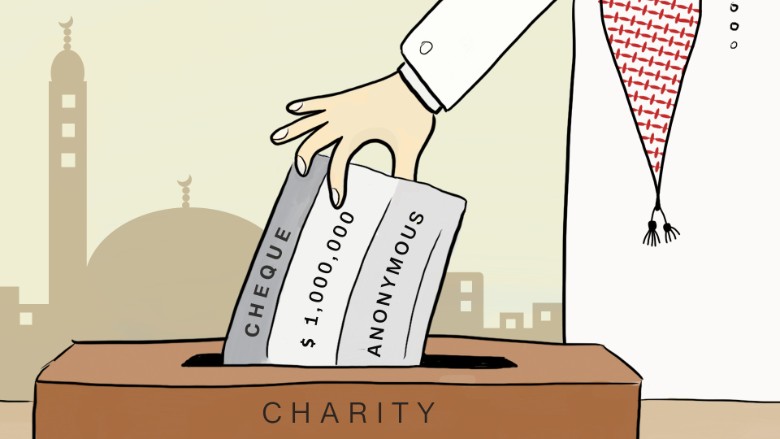 One of those pushing for change is Abdul-Aziz Al-Ghurair, a billionaire Dubai banker. He is the chairman of a foundation established in 2015 to spend $1 billion on education and scholarships for at least 15,000 students.
Another is Badr Jafar, the managing director of Crescent Group, a family business which includes the region's oldest private oil firm.
In 2010, along with other business leaders, he founded the Pearl Initiative. The non-profit organization helps companies to promote sustainable business practices and job creation.
"Islamic philanthropy is increasingly being recognized as an under tapped resource," said Jafar. "Even a small fraction... applied in a directly coordinated manner could significantly contribute to global humanitarian and development aid requirements."
Better coordination
Governments in the region are spotting the potential of collaboration.
The United Arab Emirates has declared 2017 as "the year of giving." It's hoping to promote corporate social responsibility, volunteering and giving back to the community.
It has also joined forces with Saudi Arabia and Qatar to help finance a $2.5 billion fund, backed by the Bill and Melinda Gates Foundation and the Islamic Development Bank.
"It's a new kind of collaboration that is designed to tackle problems that we all care about in countries we all care about," said Hassan Al-Damluji, head of Middle East Relations at the Gates Foundation.
The Lives and Livelihoods Fund has approved projects worth more than $600 million since September.
"People [are] setting up foundations instead of just giving a check. They actually have staff who work and this is a big development in the region," said Al-Damluji.
Wealth-X expects the super rich in the Middle East to hand about $160 billion to the next generation over the next 10 years. What they do with it could make a big difference to the region.
"The expected wealth transfers over the coming years... will undoubtedly influence how the next generation of ultra-wealthy approach philanthropy," said David Awit, director for Middle East and Africa at Wealth-X.