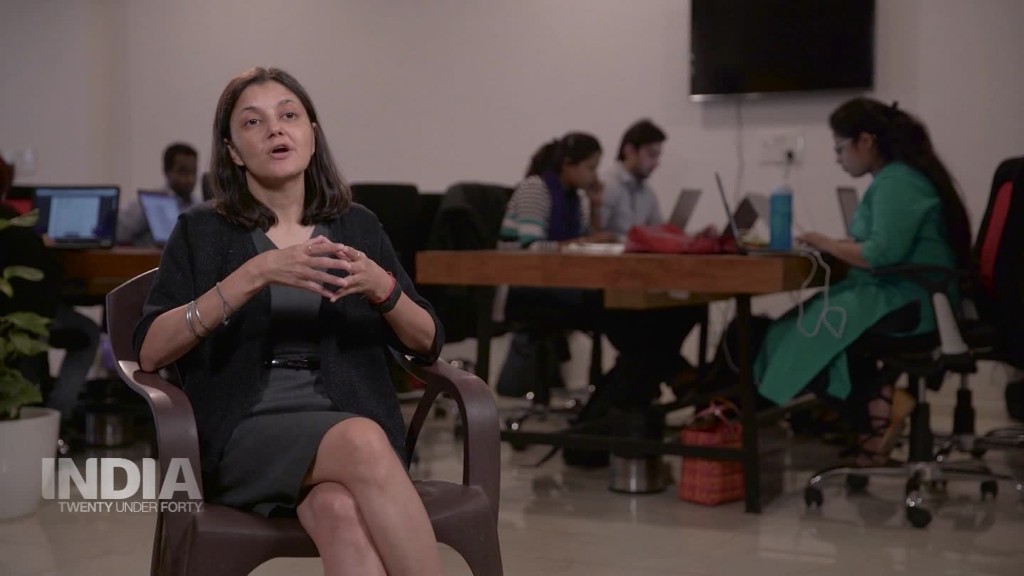 Indians are protesting a government plan to tax products that millions of women can't do without.
Sanitary pads are set to be taxed at 12% under a new set of national rates set by the government. Thousands of people say the levy should be zero.
The new rates, released a week ago, are part of a massive overhaul of India's tax code. The Goods and Services Tax (GST) is meant to simplify India's complex web of state levies by assigning each commodity a uniform national tax rate.
Some essential products won't be taxed as part of the plan, including condoms and contraceptives. Protesters have questioned why sanitary pads aren't exempt too.
A petition by Indian lawmaker Sushmita Dev, which calls for feminine hygiene products to be tax-free, has been signed by more than 300,000 people.
Thousands more, including several celebrities, have joined another viral campaign making the same demand. The campaign is called #LahuKaLagaan -- which translates to "tax on blood."
The campaign was launched by a group called SheSays, which aims to end gender-based discrimination.
"The right for women to have access to menstrual hygiene and sanitation is absolute," said Trisha Shetty, the founder of SheSays. "Women should not be discriminated against on the grounds of a natural bodily function."
India's finance ministry did not respond to multiple requests for comment.
The rural poor
Sanitary pads, which cost between five rupees ($0.08) and 12 rupees ($0.20) each, are currently taxed at different rates. In some states, the rate can go as high as 14.5%.
That puts them beyond the reach of millions of impoverished rural women.
"Women are already not on an equal playing field, and on top of that you choose to tax them," said Vidisha Mishra, an expert on gender at Delhi-based think tank Observer Research Foundation.
"It is unfair on a very constitutional level," she added.
A 2011 study by market research firm Nielsen found that only 12% of India's women use sanitary pads.
The vast majority rely instead on cloths and rags, but sawdust, ashes, leaves and other substitutes are sometimes used, leading to infections. The lack of proper menstrual hygiene and sanitation has been linked to girls dropping out of school and lower productivity in the workplace.
Global precedent
The higher cost associated with products used by women is a global issue.
Several U.S. state legislators called for abolishing the "tampon tax" last year, while the "pink tax" -- where women pay more than men for similar products -- has also been slammed by activists in several countries.
The Indian government still has room to change tax rates before a scheduled July 1 deadline.
If it does, India will join Ireland, Kenya and Canada to become one of the few countries that have made sanitary products tax-free.
"This policy is insensitive," said Mishra. "Policy makers are usually men, and for that reason menstruation is not on their mind."