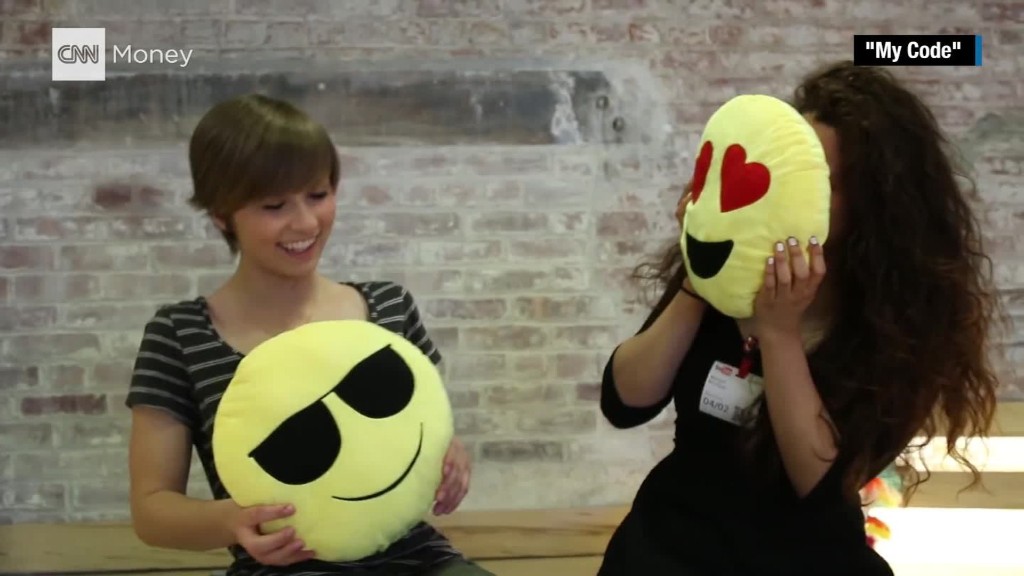 White men do not have a monopoly on good ideas, says Girls Who Code founder Reshma Saujani.
In a commencement speech at Harvard Graduate School of Education on Wednesday, Saujani remarked that while white men may have led the past major revolutionary moments of U.S. history, the tide needs to start turning.
"The culture is the problem. And the solution, graduates, is you," she added. said Saujani, whose nonprofit organization Girls Who Code gives middle- and high school girls access to coding education.
Saujani, who is the daughter of refugees expelled from Uganda, discussed how "real world" success is a result of "bravery, not perfection." Girls must be taught to be brave to achieve success in business, programming, government, and other roles.
Despite the progress women have made in recent years, it's not enough, Saujani said. "The next revolution is underway. And its leaders? Well, they don't look like me. They look like tomorrow's commencement speaker."
She was referring to Mark Zuckerberg, Facebook (FB) cofounder and CEO, who was set to address Harvard as the university's main commencement speaker on Thursday.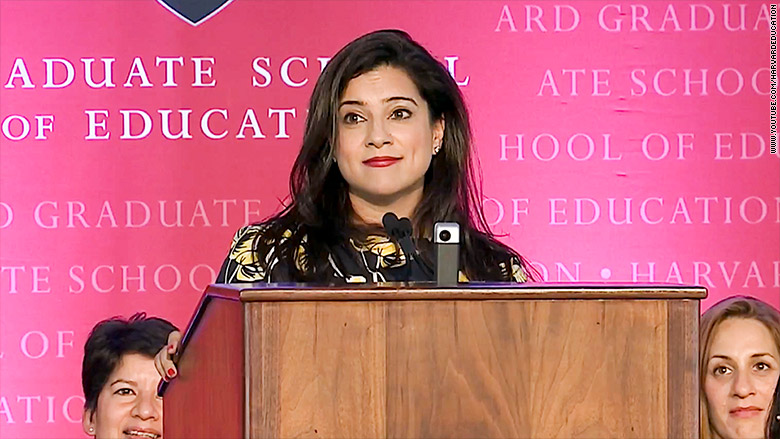 "I mean no shade to Zuckerberg," said Saujani. "But America is a big, beautiful, diverse country...[yet white men have] occupied a platform that the rest of us haven't had access to. The good news is that platform is no longer out of reach. In the last half-century, women and people of color have been climbing."
Related: Girls Who Code founder to Ivanka Trump: Don't use my story
Saujani's Girls Who Code aims to help bridge the opportunity gap for young girls through its after-school and summer immersion programs.
But Saujani was clear about one thing: Her path to success hasn't been all rosy.
Saujani detailed her journey, from studying public policy at Harvard's Kennedy School, to getting rejected from Yale Law School not once, but three times, before transferring in. Saujani said she was "obsessed" with the idea of getting credentialed from Yale to set her on her path to working in politics and social justice.
Upon graduating from Yale, she ran for public office and lost -- twice. In 2012 she started Girls Who Code, which is projected to serve 40,000 girls across all 50 U.S. states this year. This summer the group will offer 76 free summer immersion classes, sponsored by 39 companies and philanthropic organizations, to teach young girls coding.
Unlike Zuckerberg, who dropped out of college to create Facebook, Saujani said it took her a long time to learn to be brave.
"He just went for it," she said "It took me 33 years to figure out that brown girls can do white guy things, too."
Saujani urged the Harvard graduates to push girls to be brave, so it doesn't take them 33 years to find their own strength.
"Push them to take risks. Reward them for trying," she said. If you do your part — if we all do our part — then we will unleash the most badass generation of women leaders the world has ever seen."