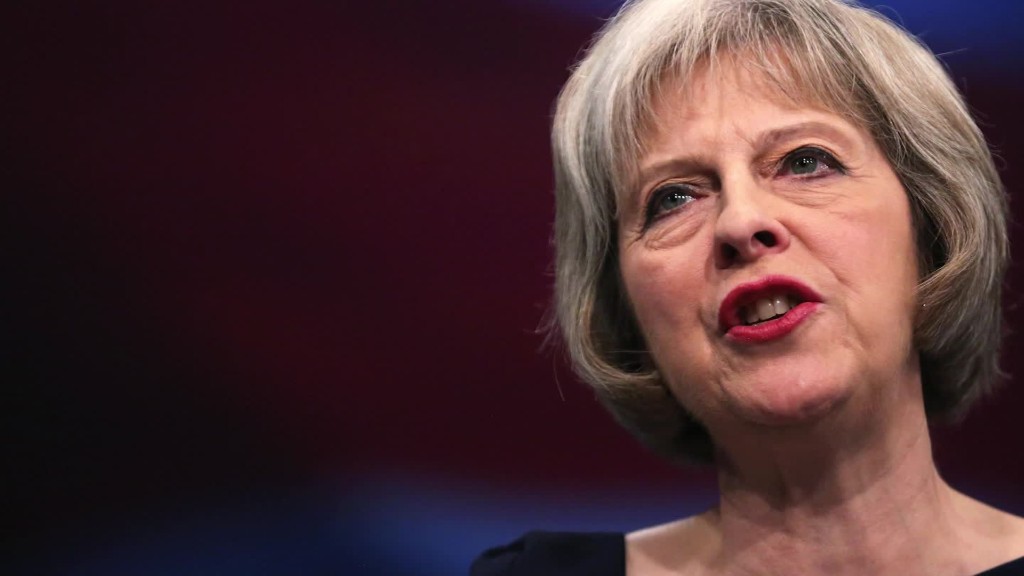 The British pound took a drubbing on Friday after an opinion poll showed that Prime Minister Theresa May's lead has narrowed sharply ahead of a crucial general election.
The pound dipped 1% against the dollar to trade at $1.28, adding to losses that have made it the week's worst-performing major currency.
Investors were reacting to polling that suggested May's once-massive lead over the rival Labour Party had dwindled to just five percentage points.
The YouGov poll, published late on Thursday, showed that 43% of voters plan to vote for May's Conservative Party on June 8. Support for Labour, led by Jeremy Corbyn, is at 38%.
May, who became prime minister following the resignation of David Cameron, had called the snap election in hopes of solidifying her support in parliament and earning a mandate from voters.
She has campaigned as a "strong and stable" leader capable of standing up to the European Union during talks to pull Britain out of the bloc.
Related: Brits to drink 28% less wine after Brexit
But May, who once enjoyed a 24 percentage point lead over Corbyn, has made a series of missteps that appear to have vaporized much of her advantage.
The prime minister was forced to perform a major U-turn this week after her plan to introduce a tax on care for the elderly -- dubbed a "dementia tax" -- drew an angry response from the public.
The British economy is also showing signs of weakness following the Brexit vote. Real wages are declining, prices are rising and consumer spending is slowing.
In the first three months of the year, Britain's economy grew by just 0.2% over the previous quarter. In Europe, that puts the U.K. alongside Italy and better only than Greece.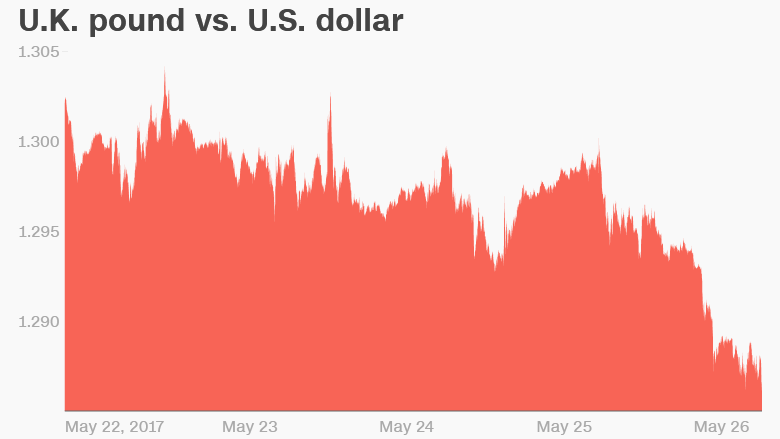 Related: European citizens are leaving Brexit Britain
YouGov warned that its poll -- conducted after a major terror attack in Manchester -- should be viewed in a broad context. Both parties suspended their campaigns after the bombing.
"It has been a highly unusual few days in an election campaign, arguably unlike any other in history," the polling firm said.
"There is no way of guessing what will happen in the two weeks to polling day but we will be able to be more confident about how voting intention settles down over the next few days," it added.
May and Corbyn resume their campaigns on Friday.