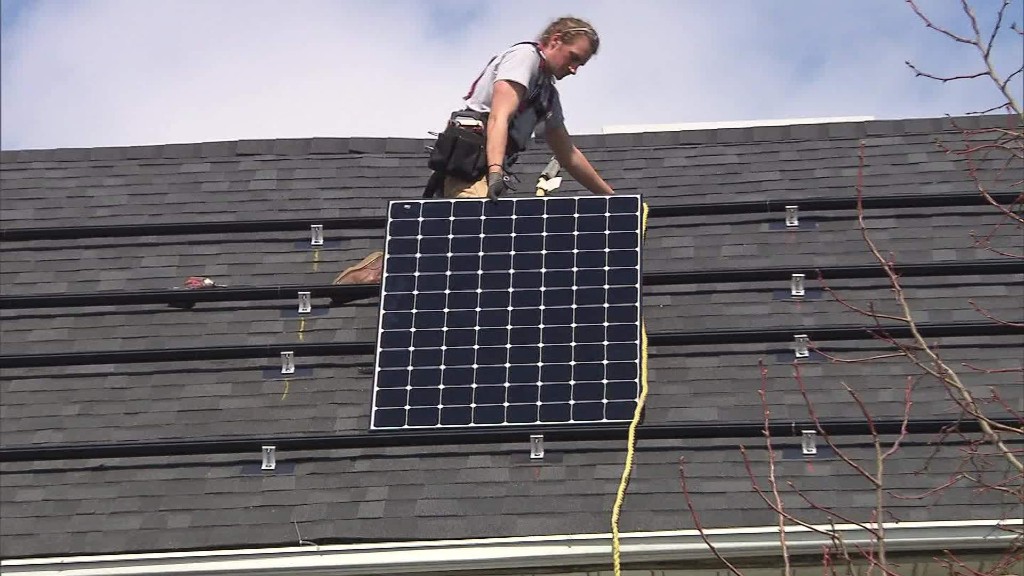 America got a slow start to 2017
The US economy only grew 1.2% at an annual pace during the first three months of the year, according to a new estimate by the Commerce Department.
That's a hair better than the initial estimate of 0.7% published a month ago, which had been the worst quarter of growth in 3 years.
"This was a solid upward revision...but it still definitely was a sluggish start to the year," says Scott Anderson, chief economist at Bank of the West.
Still, Friday's figure doesn't change the narrative: the US economy is growing slowly, albeit steadily. It's been growing at this rate since the Great Recession ended in June 2009, making it the third longest expansion in history.
Related: US unemployment hits 4.4%, lowest in a decade
However, the Federal Reserve forecasts that growth is on pace for 2% this year. During the late 1990s, the US posted 4% growth multiple times.
President Trump is seeking 3% annual growth, though he promised higher -- 4% -- on the campaign trail. Many economists say Trump's administration will be challenged to boost growth that much with an aging workforce.
American consumers were the main culprit of the sluggish growth in the first quarter. Consumer spending declined in February and March on a monthly basis. Government spending was down too.
Growth is poised to rebound this spring. The Atlanta Federal Reserve forecasts growth in the second quarter to be a strong 4.1%, backed by a pick up in consumer spending in April.