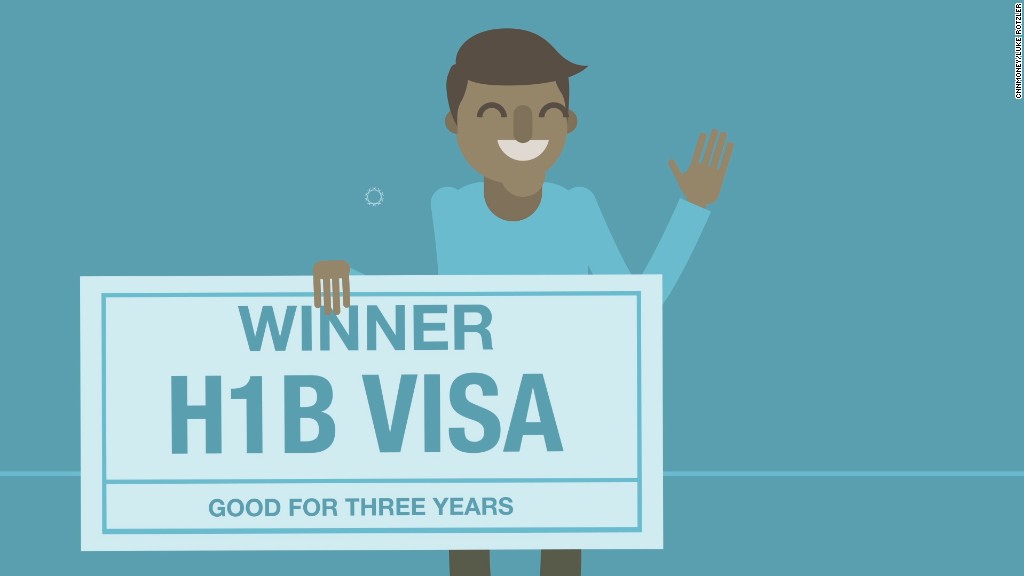 A top Indian executive has finally admitted that President Trump is bad news for the nation's vast tech industry.
Vineet Nayyar, the vice chairman of major Indian outsourcing firm Tech Mahindra, said Trump's "radical shift" on U.S. visa policies could damage India's $150 billion technology sector.
"Trump's America First agenda and focus on curbing the immigration, especially around H-1B visa policies, will hurt," Nayyar said, according to a transcript of a company earnings call.
Related: Alphabet's Eric Schmidt says H-1B visa cap is 'stupid'
Trump has criticized the popular work visa, saying it is abused by tech firms that bring in cheap labor from overseas to replace tech workers. Last month, he signed an executive order demanding an overhaul of the H-1B program to ensure visas go to the "highest paid" applicants.
Those restrictions would make it harder and more expensive for Indian professionals -- who account for 70% of all H-1B visas -- to apply and receive them, Nayyar said.
Related: Indian tech graduates fear America may shut them out
Publicly at least, Indian tech leaders have tried to downplay the impact proposed changes in U.S. policy will have, arguing that America will still need skilled foreign workers because it doesn't have enough of its own.
Some have said it could even work to India's advantage.
Related: Trump may stop spouses of H-1B visa holders from working
Nayyar said immigration curbs need not be a "major setback," but he made clear Indian companies -- who together employ nearly 4 million people in the sector -- must quickly adapt to the anti-immigration stance some countries are adopting.
"We all will have to realign our business models to the new reality," he said.
Tech Mahindra is one of India's global players in the industry. Other big names include Tata Consultancy Services and Infosys.