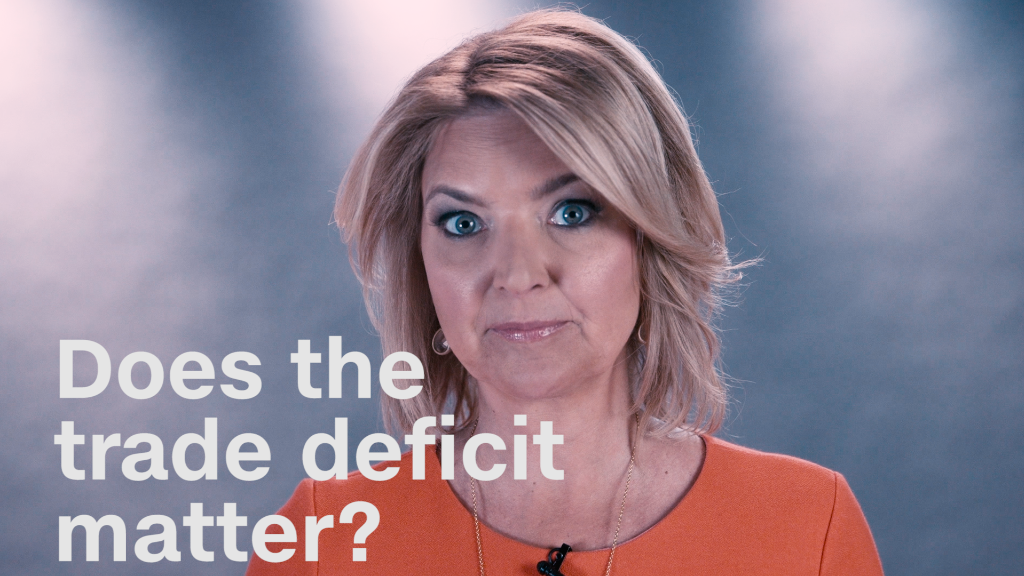 President Donald Trump is aiming his wrath over trade at one of the largest buyers of American exports -- Germany.
Trump says he's upset because of the large trade gap the United States has with Germany, as well as how much Germany spends on its military.
"We have a MASSIVE trade deficit with Germany, plus they pay FAR LESS than they should on NATO & military. Very bad for U.S. This will change," Trump tweeted on Tuesday morning.
Trump is right -- in 2016 the U.S. trade gap with Germany was $67.8 billion, the second largest in the world. America's trade deficit with China, at $310 billion, was the only one larger.
But Germany also bought $80.4 billion worth of American goods and services last year, more than was purchased by any other European country other than the United Kingdom.
And it's not a free trade deal or low wages that's responsible for this trade gap. The average annual wage in Germany was nearly $50,000 in 2015, according to the OECD. In the case of Germany, it's mostly due to the weak euro.
A weak currency makes goods that country exports less expensive, and thus more competitive in global markets. A strong currency, such as the dollar, makes goods more expensive.
Even Trump's top economic adviser, Gary Cohn, pulled back on the idea that Trump had any specific problem with German trade policy, despite his statements and tweets.
Related: Europe can't rely on Trump. But can it fix itself?
"He said they're very bad on trade but he doesn't have a problem with Germany," Cohn told reporters during Trump's nine-day trip overseas.
Earlier this year another Trump administration official pointed to the "grossly undervalued" euro as an unfair advantage for German goods.
Peter Navarro, an economist who serves as the head of Trump's National Trade Council, made the complaint in an interview in the Financial Times shortly after Trump took office.
About one third of the German-U.S. trade gap is due to German car sales. Americans bought about 1.3 million cars from German automakers such as Volkswagen, Mercedes-Benz and BMW in 2016.
But each of those manufacturers build cars at plants in the United States, so about 250,000 of the German cars bought in the U.S. are actually made here. The BMW plant in South Carolina is not only the German automaker's largest plant anywhere in the world, but also exports more cars than any other U.S. auto plant.