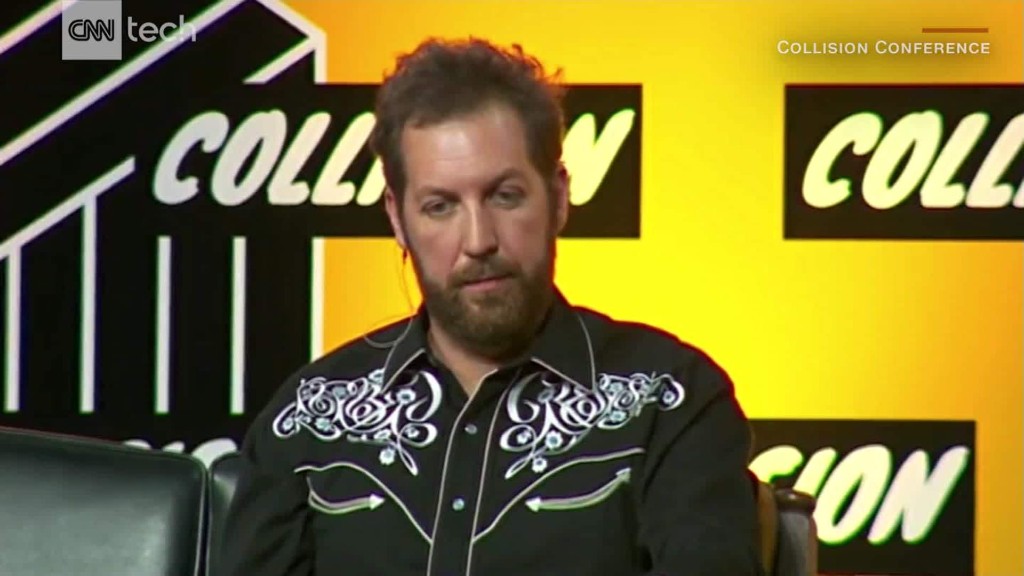 Uber has fired the self-driving car executive at the center of a legal battle with Google over stolen intellectual property.
Anthony Levandowski, the exec who oversaw Uber's self-driving efforts until recently, was terminated after failing to meet a deadline to comply with an internal investigation into the matter, according to an Uber spokesperson.
Waymo, Google's (GOOGL) self-driving car company, is suing Uber for allegedly using technology stolen by Levandowski while he was still at Google. Waymo claims Levandowski took 14,000 secret documents from the company.
The lawsuit threatens to derail Uber's self-driving car project, which has been pitched as the future of the ride-hailing juggernaut. Levandowski had stepped aside from leading the company's self-driving efforts last month as the court battle kicked off.
Related: Uber's PR crises show no sign of letting up
Levandowski's firing marks a stunning end for the star executive.
Uber acquired Otto, an autonomous trucking startup founded by Levandowski, less than two years ago. The deal was reported to have a price tag of $680 million.
"I feel like we're brothers from another mother," Uber CEO Travis Kalanick said of Levandowski in an interview at the time of the acquisition.
Eric Meyhofer, the director of engineering at Uber's advantaged technologies group, has been leading the self-driving team since Levandowski stepped aside and will continue to do so.
The executive shuffle comes as Uber faces PR crises on all fronts. It is dealing with a sexual harassment investigation internally and is the subject of a criminal probe over a tool it built to help drivers dodge law enforcement in certain cities.