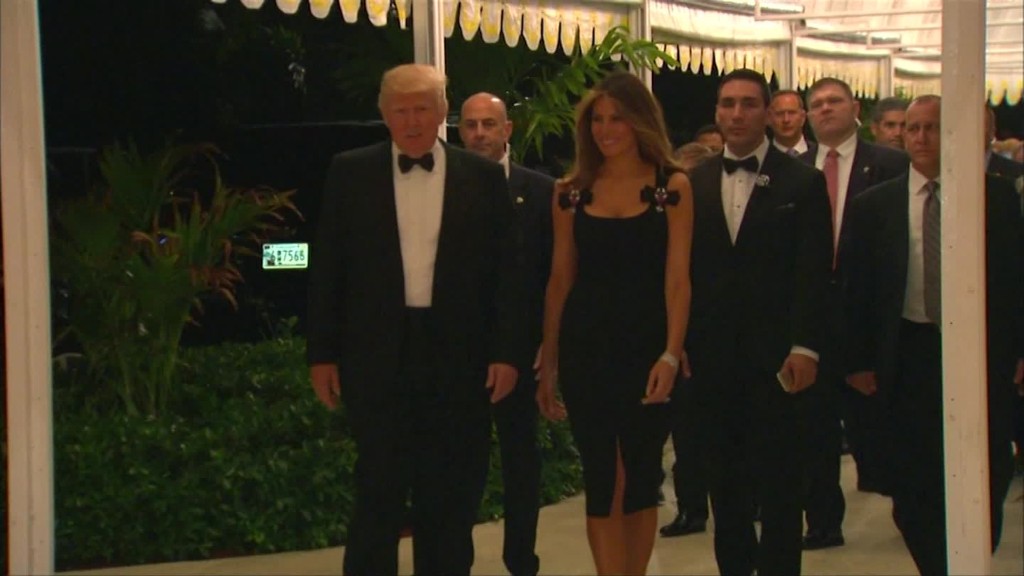 2017 is clearly the year of Big Tech.
Amazon and Google owner Alphabet's stocks are trading at records. Amazon briefly topped the $1,000 mark Tuesday and Alphabet is flirting with it. Apple, Netflix and Facebook have soared more than 30% this year.
But don't sleep on yet another tech giant whose stock is doing extremely well -- Microsoft (MSFT). Shares are up nearly 13% this year and are also trading at an all-time high.
Microsoft is now worth $540 billion.
It still has a ways to go before it tops its record valuation of nearly $620 billion from late 1999, just before Bill Gates stepped down as CEO. The spinoff of Expedia (EXPE) and other asset sales explain the discrepancy between the peak stock price and market value.
But Microsoft's continued strength means that Amazon (AMZN) still isn't even the most valuable company headquartered in the state of Washington. It's worth "only" $475 billion.
So what's the reason for the big rally in Microsoft lately?
Simply put, CEO Satya Nadella continues to push the company further into the lucrative world of cloud computing -- and away from some of the mistakes made during the tenure of his predecessor and Gates successor Steve Ballmer.
Remember aQuantive, the online ad services firm Microsoft bought for more than $6 billion? Didn't think so. Microsoft's acquisition of the devices business of Nokia didn't really pan out either.
Neither did Microsoft's move to make its own mobile gadgets. There's a funny scene in "Guardians of the Galaxy Vol. 2," where Peter Quill is given a Zune player. He's told "everybody on Earth" has one and marvels (pun intended) at how it holds 300 songs.
All of that is ancient history now. Microsoft now generates nearly a third of its revenue and almost 40% of its operating profits from its so-called "Intelligent Cloud" line of businesses.
Much of that comes from Azure, the Microsoft competitor to Amazon's cloud-based Web Services division. But Microsoft also gets some cloud-based revenue from its Office and Windows businesses as well.
Nadella has also made a big bet on social networking with Microsoft's purchase of LinkedIn in 2016.
Microsoft hasn't completely given up on hardware either. The new Surface Pro and Surface Laptop have gotten good reviews.
And early signups for the company's Xbox Game Pass (a subscription service for video games that's sort of similar to Netflix) are said to be strong.
So even though many on Wall Street and Silicon Valley continue to rave about the success of Amazon, Facebook (FB), Google (GOOGL) and Apple (AAPL), Microsoft is no slouch either. Nadella has helped make Microsoft cool with investors and customers.