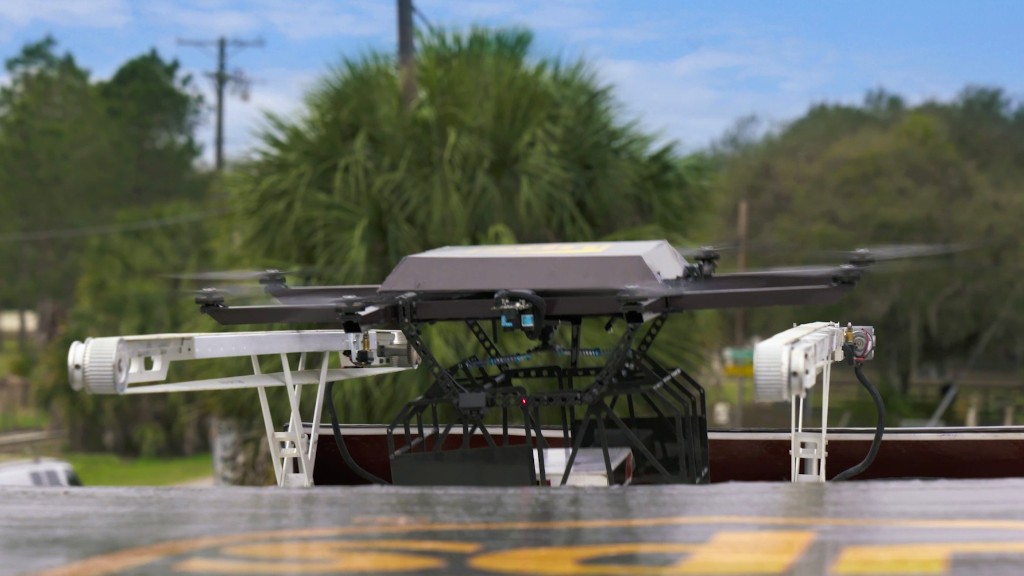 One day, your Amazon package could be dropped from the sky without any damage -- thanks to a special label.
Amazon has been granted a patent for a shipping label with a built-in parachute, designed for drone deliveries.
The label "includes a parachute to enable the packages to be dropped from the aerial vehicle, yet land at the package's destination without damage," according to a patent dated Tuesday from the U.S. Patent and Trademark Office.
Amazon (AMZN) said its system could include a self-adhesive backing, parachute cords with shock absorbers and a breakaway cover. It could also adjust to a package's size or even have multiple parachutes for larger or heavier items.
Related: DJI's new drone fits in the palm of your hand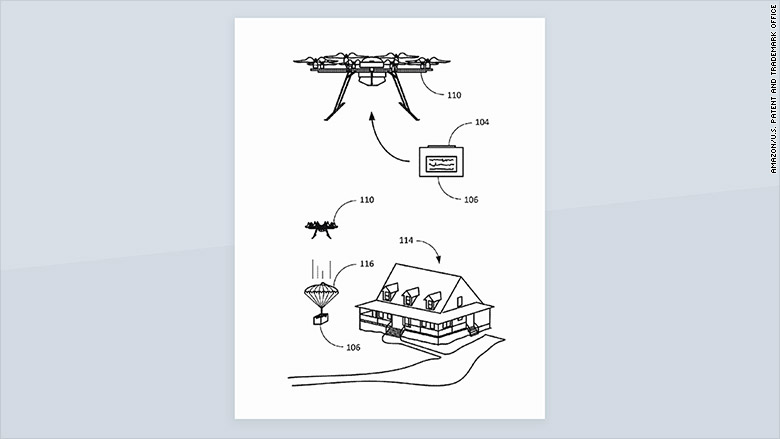 It's unclear if the e-commerce giant will bring this system to market, but the patent may offer further clues into the company's ambitions for drone delivery. It's also unclear when Amazon will launch drone delivery in the United States. The company's current plan, which calls for automated drones flying without the direct supervision of a human, isn't legal today.
But in February, Amazon received a patent for a method to guide packages released from drones to the ground safely. The document said the company's drones would use magnets, parachutes or spring coils to release the delivery in mid-flight. This indicates that Amazon would release packages from the sky rather than landing a drone in a front yard, which requires more time and energy.
Amazon made its first drone delivery in the U.K. last December and plans to expand the service to dozens of customers close to its British facility soon.