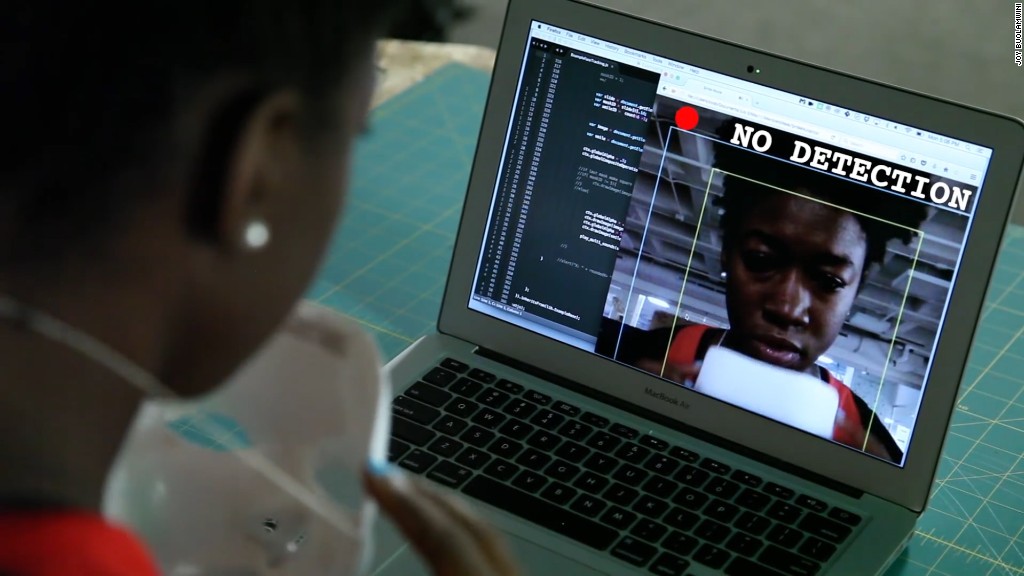 Forget the boarding pass. JetBlue will just scan your face.
The airline will test facial-recognition check-in next month for flights from Boston to Aruba, the latest attempt by the industry to streamline boarding.
Passengers will step up to a camera, and the kiosk will compare the facial scan to passport photos in the U.S. customs database to confirm the match. (You still have to bring your passport.) A screen above the camera will let passengers know when they're cleared to board.
JetBlue (JBLU) is collaborating on the technology with SITA, a tech company that specializes in air travel, including products like robotic check-in kiosks that autonomously rove around airports, sensing where they are needed.
JetBlue says it will be the first airline to use facial recognition for boarding. The airline says it won't have access to the photos -- only SITA will. SITA told CNNMoney it will not store the photos.
Related: Delta is testing a face-scanning kiosk for baggage check
Delta Air Lines (DAL) plans to test face-scanning technology with four kiosks at Minneapolis-St. Paul this summer for passengers to check their own luggage.