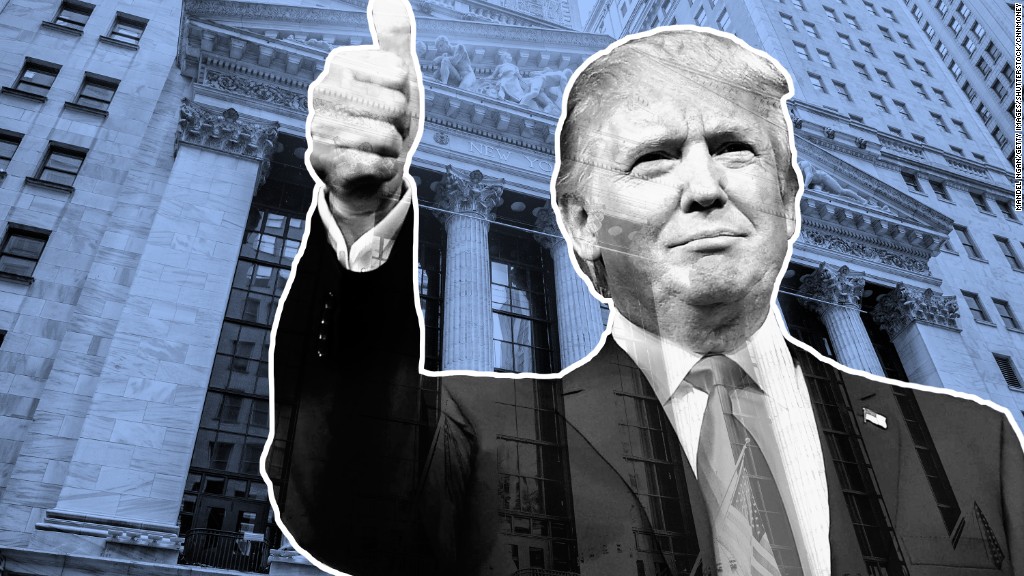 Remember when Wall Street was worried about President Trump?
No? Neither does Wall Street.
The Dow popped 136 points to 21,144 on Thursday, landing at its first record close since March 1. The S&P 500 and Nasdaq also finished at all-time highs.
While many American were focused on the fallout from President Trump's decision to withdraw from the climate deal, market analysts said Thursday's march higher on Wall Street was linked to healthy signals from the U.S. economy.
"It's not because of the climate accord. People expected that," said David Kelly, chief global strategist at JPMorgan Funds.
Investors were instead fired up by a report from ADP showing the U.S. added 253,000 private-sector jobs in May. Wall Street is betting that's a very good sign ahead of Friday's more closely-watched government jobs report.
"It was a very strong reading and helps reduce worries the economy had lost momentum," Kelly said.
The Dow is now up more than 500 points since the Trump-fueled selloff on May 17.
Related: Wall Street enjoys calmest start to a year
Solid jobs numbers on Friday should clear the way for the Federal Reserve to raise interest rates later this month. They would also reassure investors that the rebound in corporate profit growth can continue.
In many ways, the Dow is just playing catch-up with the other indexes that were already in record territory. While the Nasdaq is up 16% this year and the S&P 500 has rallied 8.5%, the Dow is up a more modest 7%.
Art Hogan, chief market strategist at Wunderlich Securities, said Wall Street's better mood is partly because Trump's scandals are getting less attention.
"There's been no new drama, except for a misspelled word in a tweet," said Hogan. "James Comey testifies next week, so that's not this week's disaster du jour."