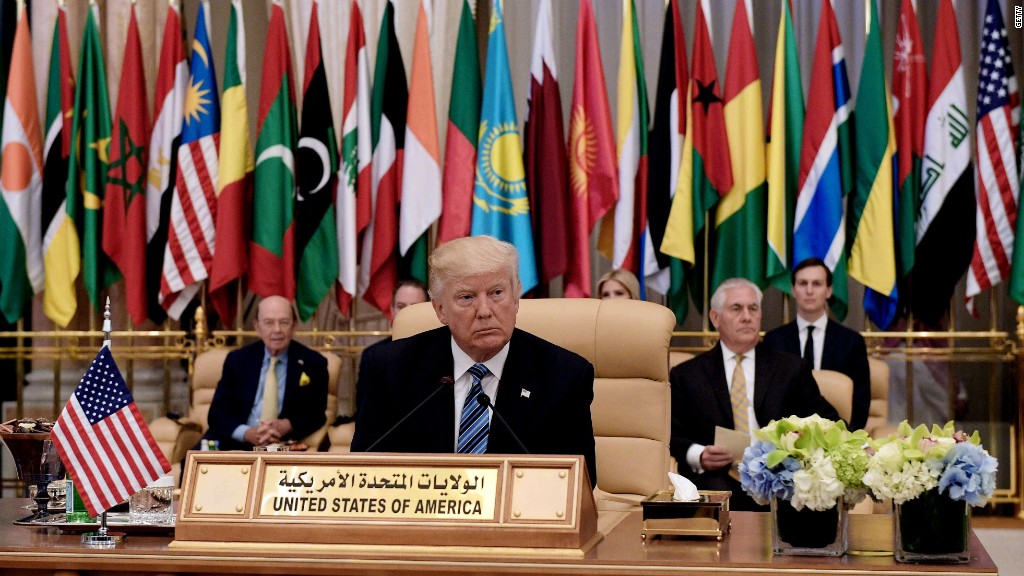 President Donald Trump isn't speaking much to the media these days, but his ability to drive any given news cycle remains nearly unparalleled.
The pattern played out once again this week, with the president's return to the country marked by few engagements with the press but ample hype on social media.
Trump completed his nine-day, five-country trip abroad last month without taking a single question from reporters. His last press conference came during a joint appearance on May 18 with Colombian President Juan Manuel Santos that featured a brief Q&A session. White House press secretary Sean Spicer also shunned the press during Trump's foreign travels.
Related: The way Sean Spicer sees it
The trip was, in the words of ABC News White House correspondent Jon Karl, "entirely scripted."
"Scripted" could describe several moments of Trump's first four months in office. His presidency has been heavily produced, with special attention paid to optics -- perhaps reflective of his previous career in television.
From the moment he was sworn in, Trump has made a point to use the signing of executive orders as photo-ops, while skirting questions about the substance of the measures he's enacting. Earlier this year, he treated the unveiling of Supreme Court nominee Neil Gorsuch like an episode of "The Apprentice," announcing on Twitter when the announcement would be made a full week in advance.
He did something similar this week, promising to reveal his decision on the Paris Climate Accord at an event on Thursday afternoon in the Rose Garden.
Whether he will take questions after making the announcement is unclear. The White House did not respond to a request for comment.
But it seems unlikely, given the administration's tendency as of late to freeze out the press. Spicer's two press briefings this week have been hurried, with each ending abruptly after fewer than 20 minutes. At Wednesday's briefing, which was held off camera, Spicer provided few meaningful answers to any of the questions he fielded.
All future questions related to Trump's alleged ties to Russia, Spicer told the press corps, will be referred to the president's outside counsel, Marc Kasowitz.
Trump was just as elusive during a brief interaction with reporters on Wednesday afternoon. When asked if he was leaning toward pulling out of the Paris agreement, Trump's answer sounded like a teaser for a televised event.
"You're going to find out very soon," he replied.