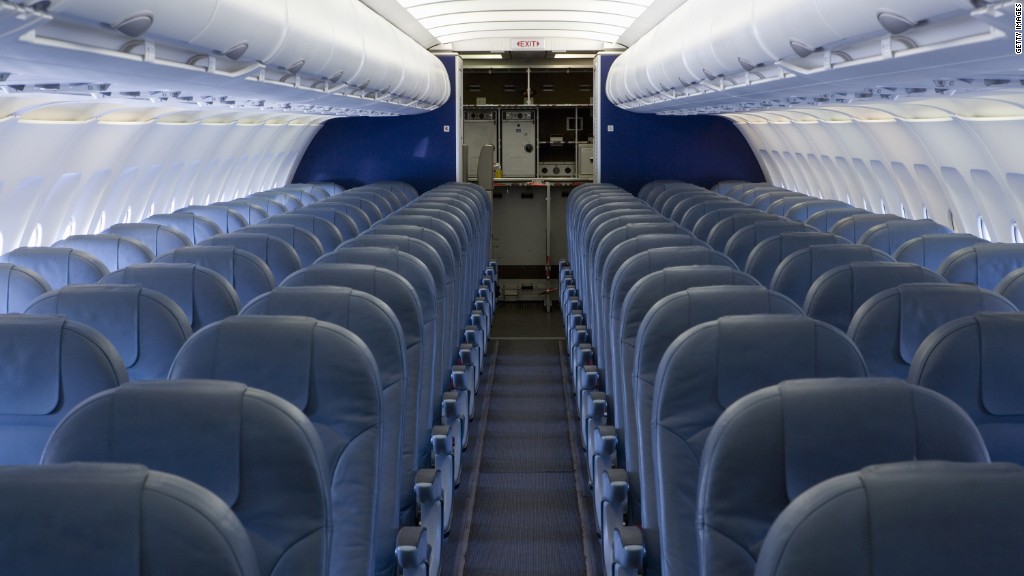 India is adding airline passengers faster than any other country, and it needs more planes to carry them: 1,080 more, to be precise.
To meet exploding demand, the South Asian nation is set to to buy 2.2 new airplanes for each of the 480 aircraft currently in service, according to a new report by the Centre for Asia Pacific Aviation (CAPA).
The U.S. and China are the only countries to have more pending aircraft orders, the report says.
Boeing, one of the biggest potential beneficiaries of the massive spending spree, is equally optimistic. The manufacturer predicts India will need 1,850 new planes over the next two decades. It values the orders at $265 billion.
The U.S. firm will reportedly agree in the coming weeks to sell 100 planes to Indian carrier Jet Airways. It is also a top contender to sell another 100 to the country's newest airline, Vistara.
Boeing is locked in a battle for India's skies with European rival Airbus, which already has contracts with several Indian carriers.
"We are in constant communications with the airlines in India about their current and future fleet needs," a Boeing spokesperson said Thursday, while declining to comment on individual deals.
Related: The numbers behind China's massive aviation market
The buying frenzy, led by budget airlines like SpiceJet and IndiGo, is not without reason. Around 220 million Indians flew last year -- an annual increase of 20% -- and the country is on track to overtake the U.K. as the world's third-largest aviation market by 2026.
But the race to capture that market is a slippery slope, and CAPA warned that airlines risk biting off more than they can chew.
"Unprecedented expansion will place immense pressure on the aviation system," the report said. "The industry currently appears to be underestimating the challenges ahead."
Related: Boeing snags $11 billion order from India's SpiceJet
There are several examples in India's aviation history that serve as a cautionary tale, with Kingfisher Airlines -- the defunct carrier owned by beer baron Vijay Mallya -- being the most recent example.
National carrier Air India is also in a precarious position, and talks of offloading it into the private sector have gathered momentum in recent weeks.
Related: These Indian pilots don't want to fly with their expat colleagues
Another huge challenge is a lack of infrastructure. India's aviation boom is severely threatened by the fact that only 75 of its 400 airports are currently operational -- and even the biggest hubs like Mumbai, New Delhi and Chennai are bursting at the seams.
With 700 of India's 1,080 new planes set to be delivered within the next ten years, CAPA said the country's lack of preparedness could quickly unravel the industry.
"Aircraft induction on this scale will require massive infrastructure development, skilled resources ... at a pace that has not been seen before in India," the report said. "Parking bays and runway slots will become increasingly scarce over the next few years."
-- Jon Ostrower contributed to this report.