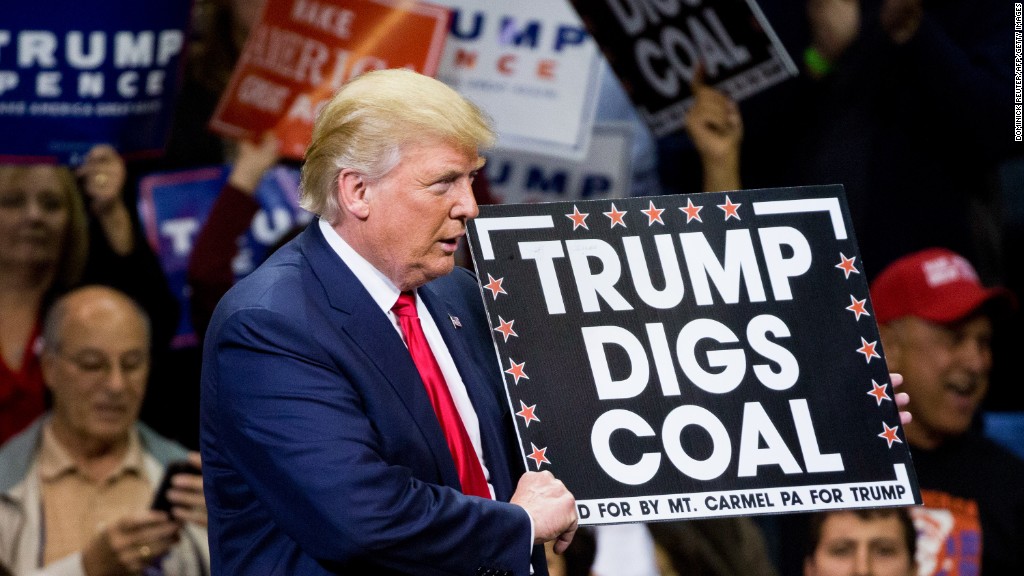 Apple CEO Tim Cook says he tried to talk President Trump into keeping the U.S. in the Paris climate accord but "it wasn't enough."
In a memo to Apple (AAPL) employees Thursday afternoon, Cook expressed his disappointment with Trump's decision to pull out of the global agreement.
"I want to reassure you that today's developments will have no impact on Apple's efforts to protect the environment," Cook wrote in the message, which was obtained by CNN. "We power nearly all of our operations with renewable energy, which we believe is an example of something that's good for our planet and makes good business sense as well."
Related: Top CEOs tell the CEO president: You're wrong on Paris
Cook joins a growing chorus of business and Silicon Valley executives panning the president's decision to pull the U.S. out of the accord. Earlier on Thursday, Tesla and SpaceX CEO Elon Musk quit two of the president's business advisory councils after Trump announced his decision.
According to a March report in the Washington Post, Cook is working with the White House Office of American Innovation. Apple did not comment on whether Cook would continue working with this group.
On Twitter, Cook further criticized Trump's move, saying that the "decision to withdraw from the #ParisAgreeement was wrong for our planet."
In his memo to employees, Cook said he spoke to Trump on Tuesday to try to persuade him to keep the U.S. in the Paris deal.
Other tech executives including Facebook (FB) CEO Mark Zuckerberg and Google (GOOG) CEO Sundar Pichai have also expressed disappointment with Trump's decision and reiterated their commitment to sustainable technologies.