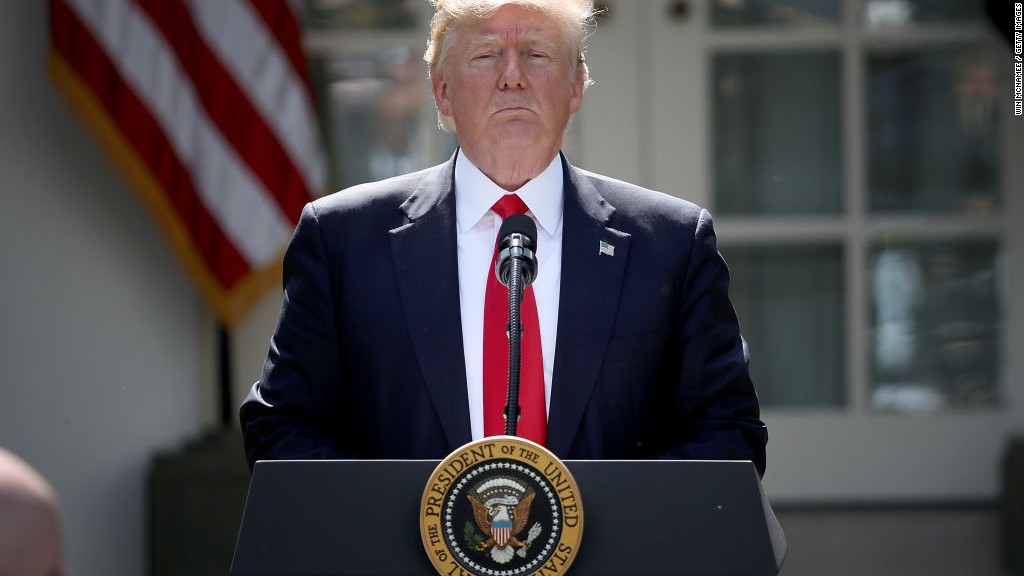 When your very first tweet reverberates around the world, how do you follow it up?
For Lloyd Blankfein, the answer was a bold call for American leadership.
And emojis.
Two of them.
The Goldman Sachs CEO used his first-ever tweet on Thursday to denounce President Trump's decision to leave the Paris climate agreement. He called it a setback for the environment and America's position in the world.
Blankfein created his account in 2011, but waited six years to say something with it. He deliberated less than 24 hours before the big follow-up.
It was a little hard to decipher:
But he appeared to be saying: Leadership helps America. Our language is dominant, the dollar is the leading international currency, and the world's talent comes here.
The next part was clear: "Bad if lost."
A spokesperson for Goldman Sachs (GS) confirmed that Blankfein composes his own tweets, but couldn't say how much tweeting we can expect from him going forward and what emojis will be up next.