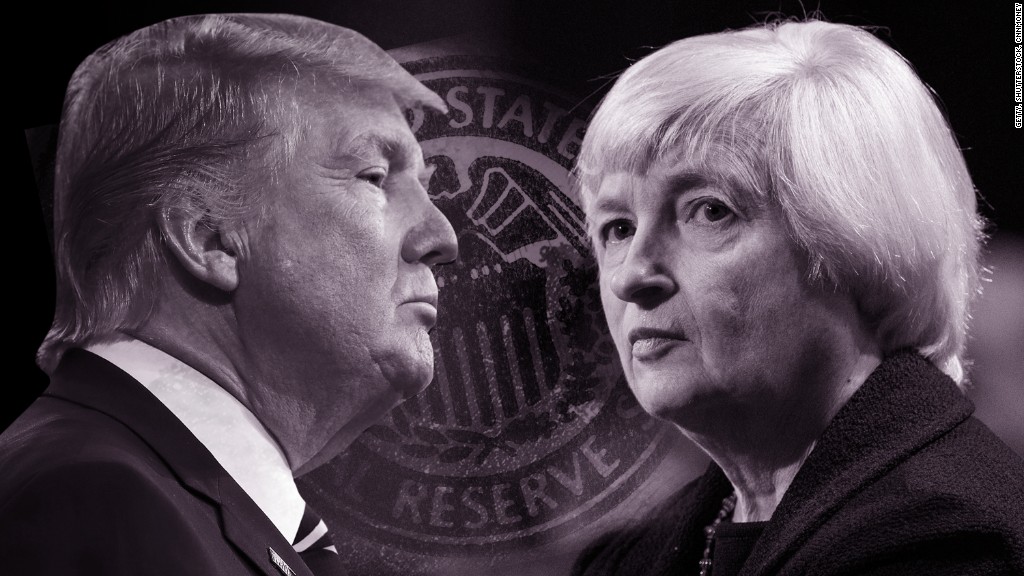 Fed Chair Janet Yellen has at least one fan in the White House -- but it's not President Donald Trump.
Ivanka Trump tweeted a quote Monday morning from a speech that Yellen gave on women and the economy.
"Too many women struggle to combine aspirations for work and family," Trump quotes Yellen saying. She also links to the full speech, which Yellen delivered at Brown University in May.
Does that mean the president's daughter is a fan of the Federal Reserve chief?
The offices of both Ivanka Trump and Yellen did not immediately respond to a request for comment.
Yellen's term as chair is up in February 2018. President Trump has not said whether he'll reappoint her for another four years, though he frequently attacked her during his campaign.
"She's obviously political, and she's doing what Obama wants her to do," Trump told CNBC in September, claiming that the Fed was keeping interest rates low to prop up the stock market.
Related: Yellen's solution for the U.S. economy is more working women
But the president may have warmed to Yellen in recent months.
In an April interview with the Wall Street Journal, Trump was asked whether it was safe to assume that Yellen was "toast" when her term was up.
"No, not toast," Trump replied. "You know, I like her, I respect her. She's been here [in the Oval Office]. She's been in that seat. I do like the low interest rate policy."
Related: Trump may have taken a liking to Yellen. Really?
Under Yellen, the central bank has gradually started to raise interest rates. The Fed has hiked its key interest rate two times since December, and most officials still expect two more increases in 2017.
Ivanka Trump has made support for working women her cornerstone issue -- not monetary policy. But she may have heard something she liked in Yellen's recent speech.
In her speech at Brown, Yellen argued that the U.S. could fix slow economic growth by getting more women into the workforce. She also discussed how women can be discouraged from working once they have children and advocated for policy reforms.