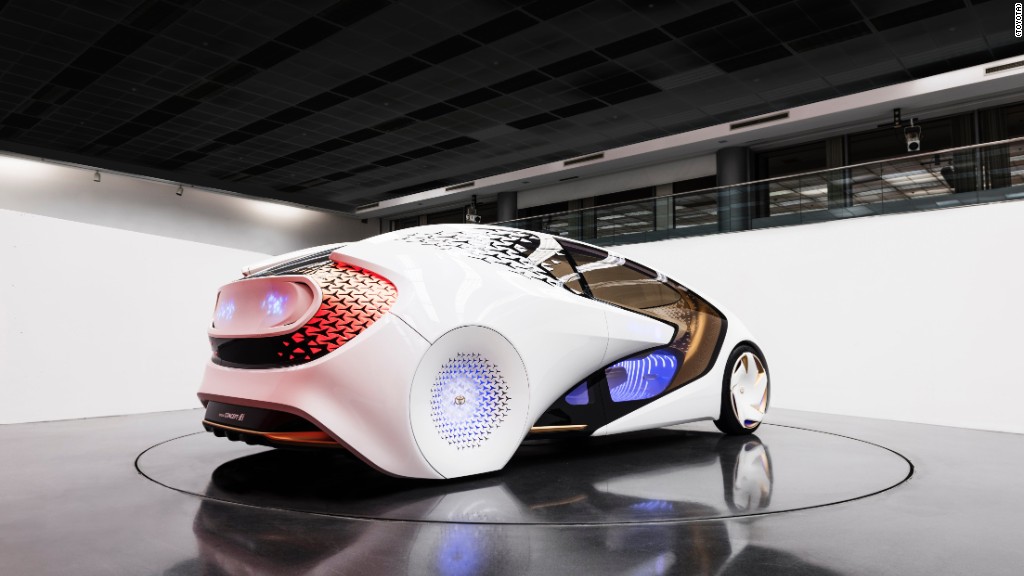 Toyota and Tesla aren't so friendly these days.
The Japanese auto giant quietly sold off its stake in the U.S. electric-car maker last year, ending a six-year partnership between the two companies, a Toyota spokeswoman said Monday.
The stake sale firmly establishes Toyota (TM) as a rival to Tesla (TSLA), said Masahiro Akita, a Japanese auto analyst at Credit Suisse.
"Toyota originally had a strong cutting-edge reputation with its hybrid electric vehicles," Akita said. "But now the market considers them as a follower in the electric vehicle business, and maybe Tesla the leader in terms of brand image or reputation. Now [Toyota] needs to recover its previous position."
Related: Here's the future of driving
The sale was part of a regular review of Toyota's investments, the spokeswoman said, noting that a contract between the two companies to build electric vehicles together ended in 2014.
Toyota and Tesla first announced their partnership in May 2010, a month before Tesla's initial public offering. The two companies struck the deal at a time when established automakers were competing to make more environmentally friendly models.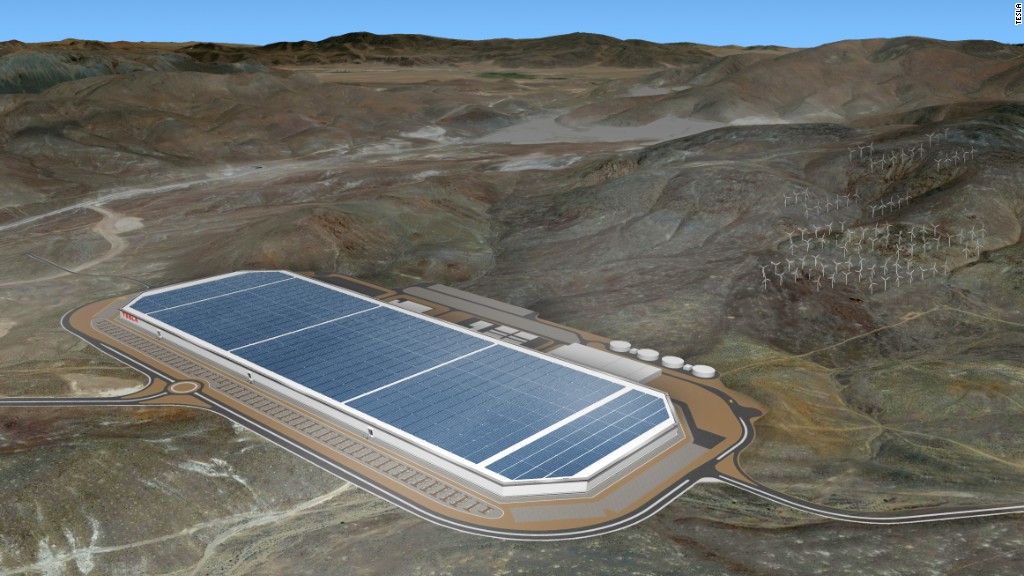 As part of the deal, Toyota agreed to buy $50 million of Tesla stock, and the two companies agreed to cooperate on electric vehicles. Tesla also bought an assembly plant in California that had been part of a joint venture between Toyota and GM (GM).
Related: Elon Musk says Tesla doesn't 'deserve' market value
Production of Toyota RAV4 models with Tesla electric powertrains began soon afterward, but the partnership reportedly went sour by the end of 2014 amid culture clashes.
Toyota announced in November 2016 that it was stepping up its own electric vehicle efforts, creating a special division for their development. There was no mention of Tesla.
"Tesla has developed beyond being a test bed for interesting electric vehicle technologies to becoming a full-fledged competitor of traditional automakers in the electric vehicle space," said James Chao, Asia-Pacific managing director for consultancy IHS Automotive. "It makes sense that Toyota is distancing themselves from Tesla."
Related: What scandal? Volkswagen tops Toyota to become world's biggest carmaker
The Toyota spokeswoman declined to comment on when the company sold its Tesla stake or how much for.
Toyota had 2.3 million shares in Tesla as of March 2016, according to a financial report published last June, valuing the stake at the time at roughly $538 million. For most of last year, Tesla's shares were trading at more than 10 times their 2010 IPO price of $17.
But Toyota has missed out on even more gains since the end of 2016. Tesla's share price has surged by almost 60% so far this year.