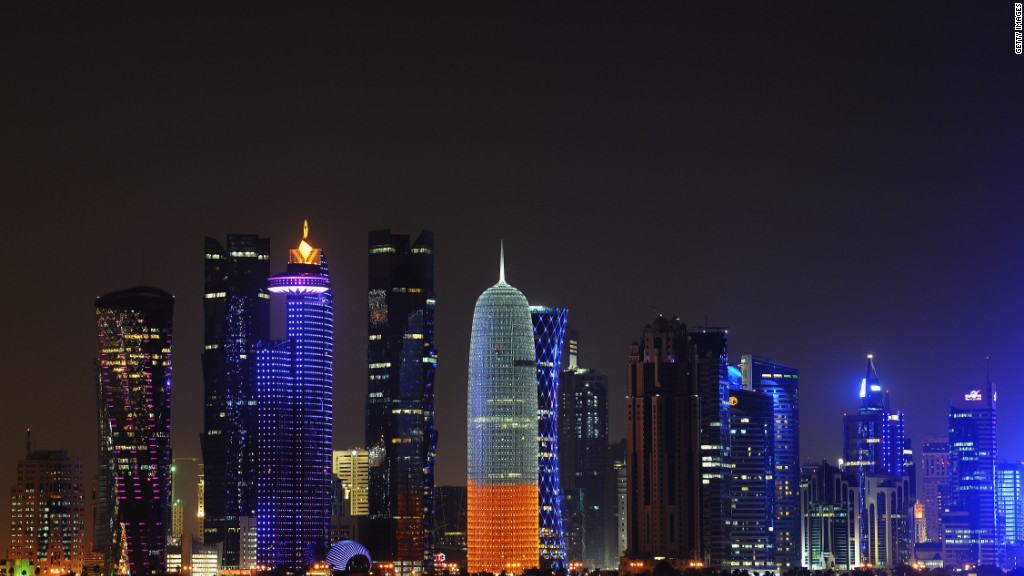 The diplomatic crisis that broadsided Qatar on Monday could spell trouble for one of its crown jewels: Al Jazeera.
The state-backed media network has become a global brand but is also a polarizing force. It made enemies from Riyadh to Cairo with its criticism of Arab governments and coverage of deposed Egyptian president Mohamed Morsy.
Five Arab states have now broken off diplomatic relations with Qatar, a dramatic move that reveals just how strained the tiny Gulf state's relationship with its neighbors has become. They have accused Qatar of supporting terrorism, accusations the country says are "unjustified" and "baseless."
Big Gulf powers such as Saudi Arabia and the United Arab Emirates will now be in a position to demand concessions from Qatar in return for restoration of diplomatic and economic ties. Analysts said that one of their demands could be the closure of Al Jazeera.
"Qatar's Emir first gesture of good will likely be the shutting of Al Jazeera TV network entirely, which could happen in months if not weeks," Sultan Al Qassemi, a prominent regional commentator, said in a tweet.
Michael Stephens, a research fellow at the Royal United Services Institute (RUSI) in London, said that Qatar will be forced to make major compromises. He said specific demands are not yet clear, but Al Jazeera could be in danger.
"Nothing would surprise me at the moment," Stephens said. "I can actually see that being a request that they make."
Al Jazeera did not respond to a request for comment.
Established two decades ago in Doha, Al Jazeera helped to expand Qatar's political influence by broadcasting Arabic-language programs that were seen in millions of living rooms around the region.
The network went on to launch English-language programming that was targeted at markets including the U.S. While still funded by Qatar, Al Jazeera English and the defunct Al Jazeera America were viewed as having more editorial independence.
Related: Mideast airlines halt Qatar flights as Gulf crisis escalates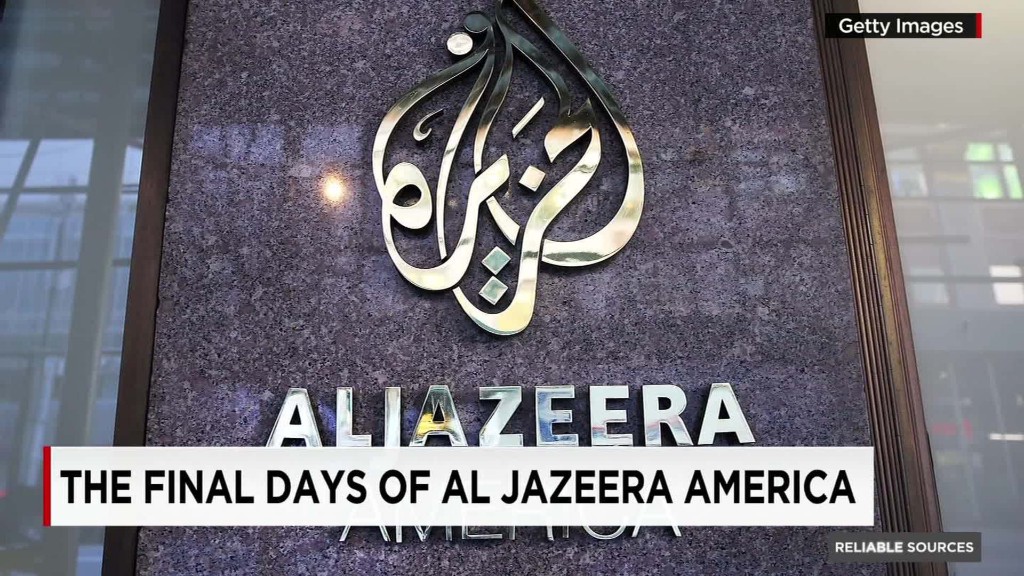 Its brand of journalism quickly made enemies, however. Analysts say that it gave voice to criticisms of autocratic governments in a region where such talk was largely out of bounds.
"Al Jazeera is sensationalist, Islamic, and pan-Arabic, but it mirrors Doha's policy concerns in more ways than it might care to acknowledge," wrote Simon Henderson, director of The Washington Institute's Gulf and Energy Policy Program, just four years after the network's launch. "Many Arab governments would prefer Al Jazeera to simply disappear."
The network has long insisted that its coverage is fair and unbiased, and it has cultivated a reputation for brave reporting on human rights and vulnerable populations.
But in a region where media outlets are often used as political tools, it has been unable to avoid being caught in geopolitical disputes. Saudi Arabia, for example, recalled its ambassador from Doha in 2002 after Al Jazeera broadcast comments that were critical of its ruling family. An ambassador would not return until 2007.
Related: Qataris stock up on food as diplomatic crisis threatens imports
Al Jazeera first garnered attention in the U.S. after it aired videos of Osama bin Laden justifying the 9-11 attacks. During the Iraq War, top Bush administration officials were highly critical of its coverage. Former defense secretary Donald Rumsfeld said its accounts of civilian casualties during the battle for Falluja were "outrageous nonsense."
In 2003, an Al Jazeera staff member was killed and three other employees were wounded by an American airstrike during the U.S. push into Baghdad. American officials denied the bureau had been targeted.
Popular uprisings during the Arab Spring further complicated the network's editorial position. Critics accused it of cheerleading for revolutions in Libya and Egypt, but panned its coverage of dissent in neighboring Bahrain as timid.
The most recent conflagration was over Egypt. Saudi Arabia and the United Arab Emirates were major backers of a decision by the country's military to remove Morsy, a leader of the Muslim Brotherhood, from power. The Brotherhood is an Islamist movement considered a terrorist organization by Saudi Arabia and the UAE.
Qatar had been a major supporter of Morsy, and Al Jazeera questioned the legitimacy of his successor, President Abdel Fattah el-Sisi. The network's backing of the movement quickly drew the attention of the new Egyptian government, which in 2014 arrested three journalists working for the outlet's English-language division.
The dispute culminated in the closure of Al Jazeera Live Egypt, an affiliate network, in 2014. The journalists were later released.
Related: Qatar 'fake news' spat divides Arab media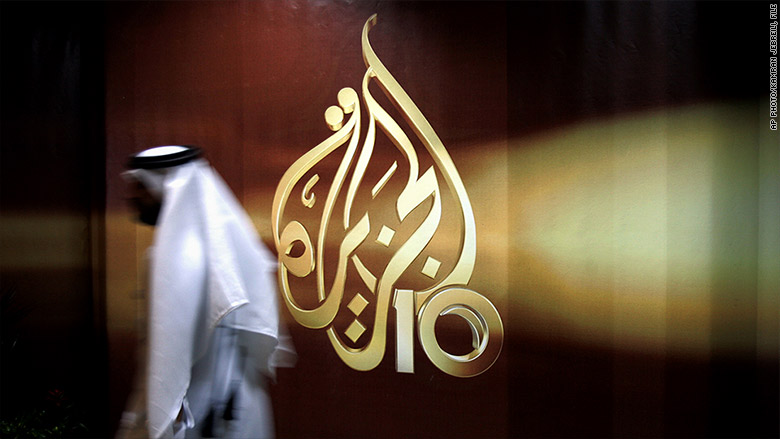 Al Jazeera has faced headwinds on the economic front, as well. Despite winning plaudits for its journalism, the network abandoned its U.S. network -- Al Jazeera America -- in 2016 after it failed to attract an audience.
There have also been steep job cuts at head office.
It's difficult to say whether the pioneering network's days are numbered. But it has already been blocked in Saudi Arabia and the United Arab Emirates, signaling their displeasure with it has not eased.
"If Al Jazeera isn't shut down, then there will be serious clauses about what it can and can't cover," said RUSI's Stephens.
Saudi Arabia said Monday it had closed Al Jazeera's office in the kingdom.