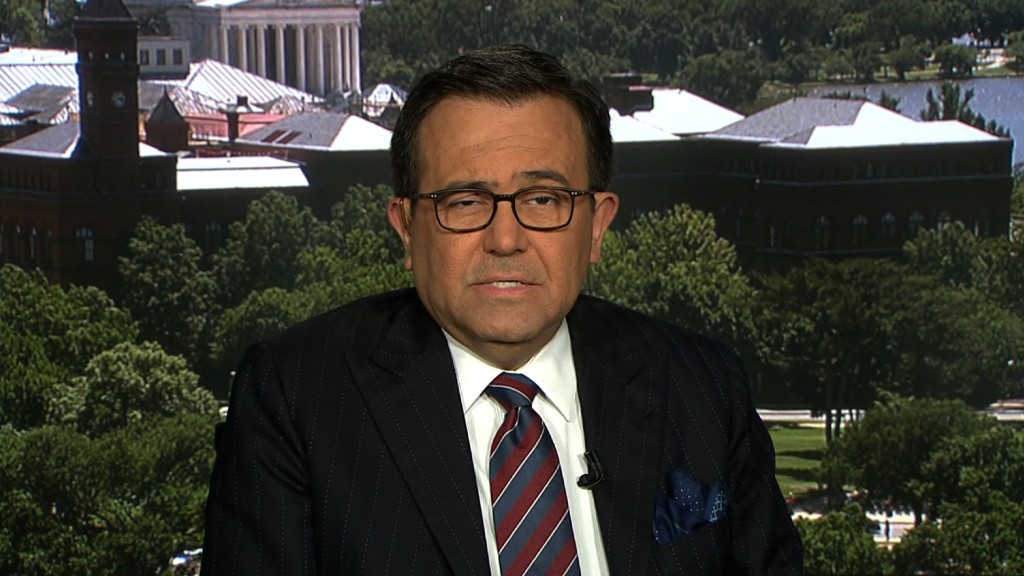 Mexican money has dug out of its Trump crater.
The peso fully recovered Monday to its value before President Trump's surprise victory in November.
It plunged after the election and dropped steadily until Trump's inauguration, losing 14% in all. Since then, and much to everyone's surprise, the peso has mounted a comeback despite uncertainty between the U.S. and Mexico.
The peso has recovered because "the probability of disastrous scenarios for Mexico after U.S. policies has come down," says Carlos Capistran, chief Mexico economist at Bank of America (BAC).
Related: Trump team: NAFTA talks can start August 16
On Monday, the peso rallied more than 1.5% against the dollar after President Enrique Peña Nieto's political party, PRI, narrowly won a key gubernatorial election in Mexico State, the most populous in the country.
The election victory for PRI is a relief because the opposing party in that race, MORENA, is led by nationalist Andres Manuel Obrador, who leads in the polls for next year's presidential election.
Investors fear U.S.-Mexico relations could worsen even more if Obrador wins and then faces off against Trump in trade negotiations.
Trump's campaign last year just about controlled the value of the peso, which steadily declined as his candidacy rose. His threats to tear up NAFTA, build a border wall and tax Mexican imports were major reasons for the peso's decline.
Related: Trump pulls 90-day trigger on NAFTA talks
But since Trump took office, his administration has eased its rhetoric toward Mexico. That's cooled concerns of a trade war and helped the peso recover.
Some experts caution more trouble could still be ahead and the peso may again go south. Besides the threat of Obrador's campaign, NAFTA negotiations could stall, and there's fear that all the uncertainty could cause foreign investors to halt investments in Mexico.
"We suspect the rally in the peso will prove to be short-lived," says Edward Glossop, an economist at Capital Economics, a research firm.
Correction: A previous version of this article misstated that Mexico City is part of Mexico State. It is not.