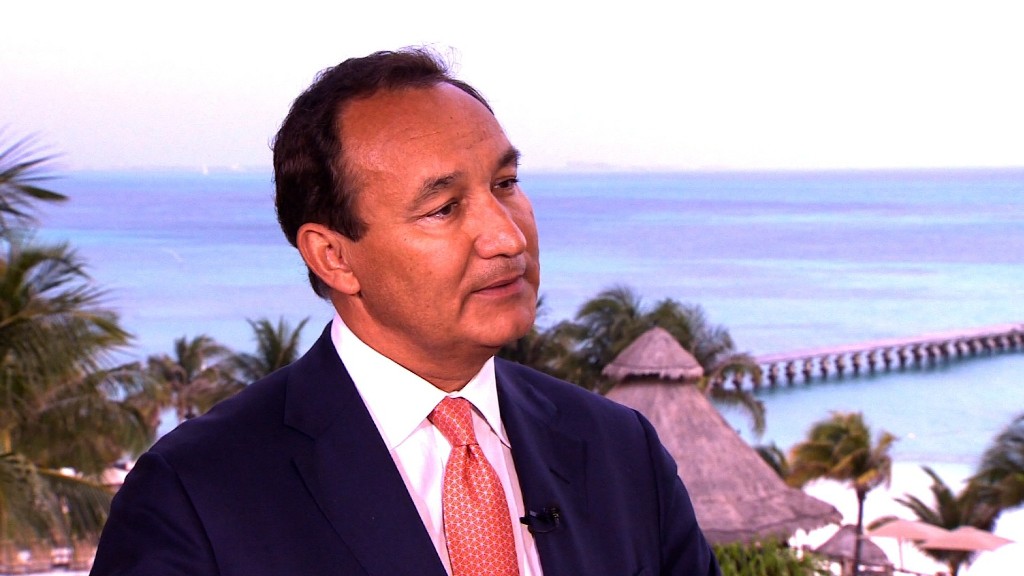 United Airlines says passengers are being involuntarily bumped from its flights far less often -- a sign that new rules are working after a man was dragged off a plane two months ago.
CEO Oscar Munoz told CNN's Richard Quest that involuntary bumpings were down 80% in May compared with a year ago.
"This is a journey, not a destination. We've got more things you're going to see us announce over the course of time," Munoz said. "But we're on track."
On April 9, a passenger was hauled off a United plane in Chicago after refusing to give up his seat. United bungled the response, initially blaming the passenger before finally apologizing.
After the debacle, United gave its employees more power to respond to booking problems, and authorized them to offer more money to coax passengers to give up their seats on overbooked flights.
Munoz told CNN that United has also changed the formulas it uses to book flights, and is making the employees in charge of booking decisions more aware of the consequences of overbooking.
"We've put revenue management people out at times in the airport to understand what an overbooking situation does to people," Munoz said.
Related: United allegedly flew unsafe plane 23 times
Among the steps is giving United employees more power to respond to problems, and to offer more money to find passengers who will voluntarily give up their seats on an overbooked flight so that no one is involuntarily bumped.
Related: United to end flights to Venezuela by July
United (UAL) settled out of court with Dr. David Dao, the passenger who was dragged. Munoz told Congress the episode was "a horrible failure" on the part of the airline.