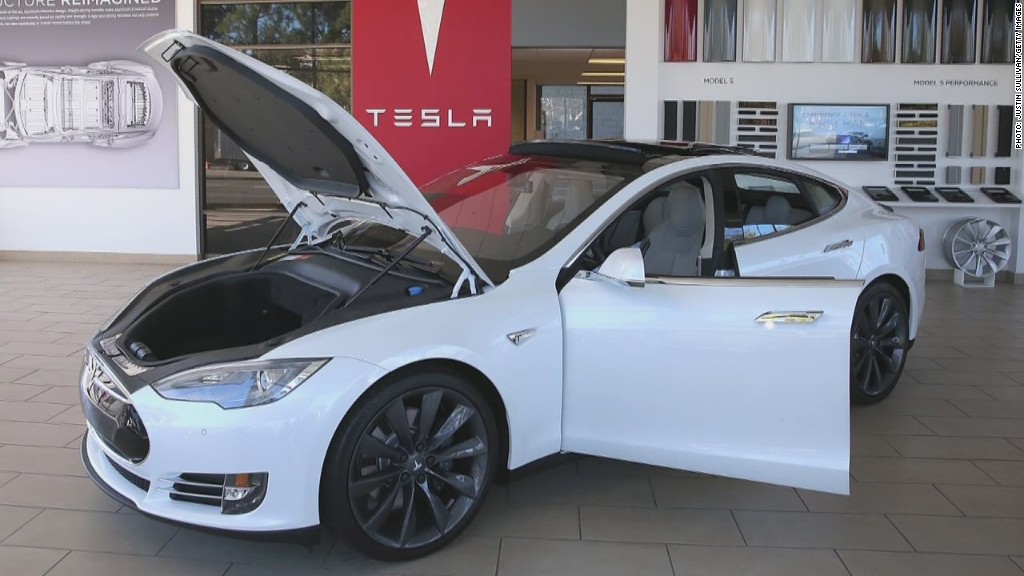 Add this to Elon Musk's long list of accomplishments -- he is now CEO of a Fortune 500 company.
Tesla (TSLA) catapulted onto the Fortune 500 list of the nation's largest companies for the first time Wednesday, landing at 383 on the list. The list ranks companies by revenue, and Tesla pulled in $7 billion in 2016.
Sales spiked 73% from the prior year thanks in part to its acquisition of solar panel company SolarCity, which closed in November. But electric car sales accounted for most of the gain, boosted by the Model X, which was introduced at the end of 2015, and an increase in the production of the Model S during the year.
Related: Elon Musk to Trump - You quit Paris, so I quit you
And sales are expected to keep growing. Musk told Tesla shareholders at the company's annual meeting Tuesday that the company is on track to start production of the Model 3, its first mass-market car, later this year.
Tesla's stock price had already made it one of the nation's largest companies. Earlier this year it surpassed both Ford Motor (F) and General Motors (GM) to become the most valuable U.S. automaker in terms of market capitalization.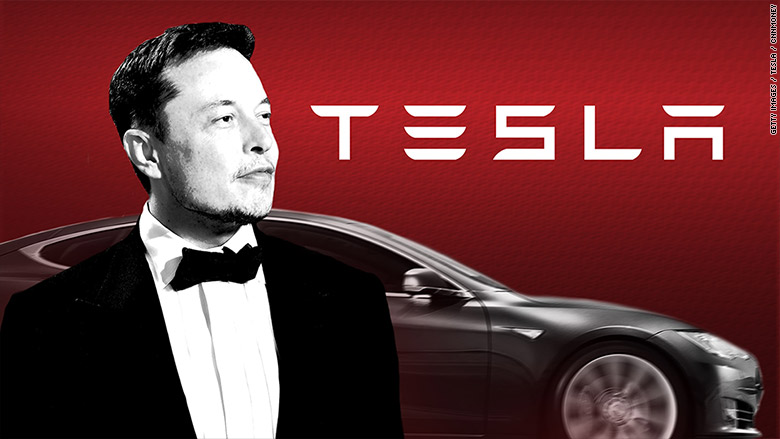 Musk is also CEO of SpaceX, the private sector rocket company that carries satellites into orbit and supplies to the International Space Station. It also has a contract with NASA to eventually take U.S. astronauts to the Space Station.
But unlike Tesla, SpaceX is a private company and thus not eligible for the Fortune 500.