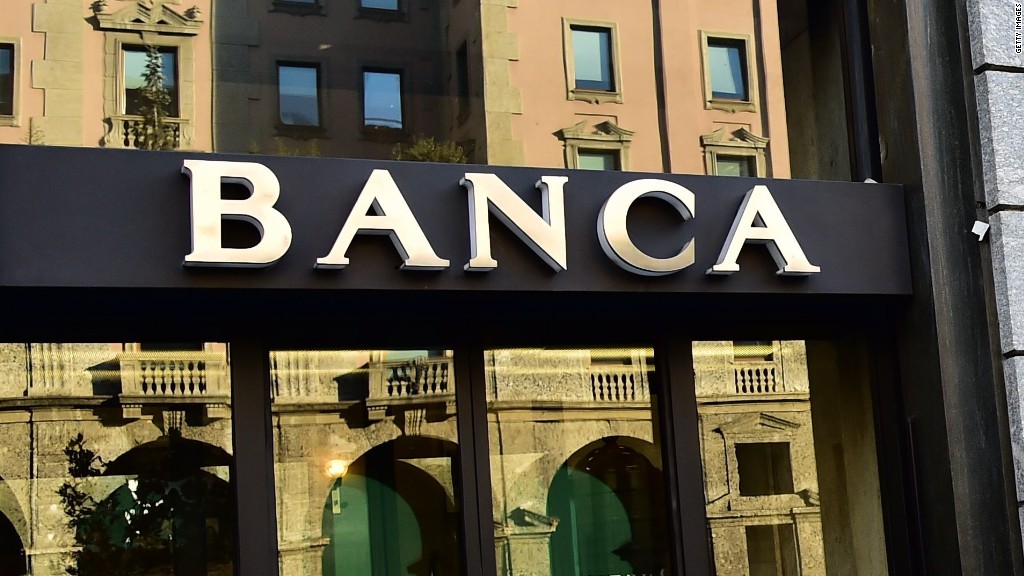 Spanish banking giant Santander has paid €1 to acquire Banco Popular after the struggling lender was deemed to be near collapse.
Banco Popular, which was saddled with billions in bad real estate loans, was auctioned by European regulators after they determined the bank was "failing or likely to fail."
In addition to the symbolic €1 purchase price, Santander (SAN) said it will raise €7 billion ($7.9 billion) from investors to finance the deal and inject fresh cash into its rival.
It's the first time that a failing bank has been rescued under new rules designed to keep European taxpayers from having to bail-out failing lenders. Implemented in the wake of the global financial crisis, the idea is that shareholders and bondholders take the financial hit instead of the public.
The European Commission said in a statement that in the case of Banco Popular, a sale "was the best course of action."
Related: Italy wants $21 billion to prop up its wobbly banks
Bad loans have weighed on many Spanish lenders in the years since the country's property bubble burst. Banco Popular shares had declined in recent days as investors worried about its ability to remain solvent.
Santander said the merger will give it about 20 million customers globally and a 20% share of the Spanish lending market.
Santander had about 190,000 staff before the takeover. Banco Popular employs 11,000.