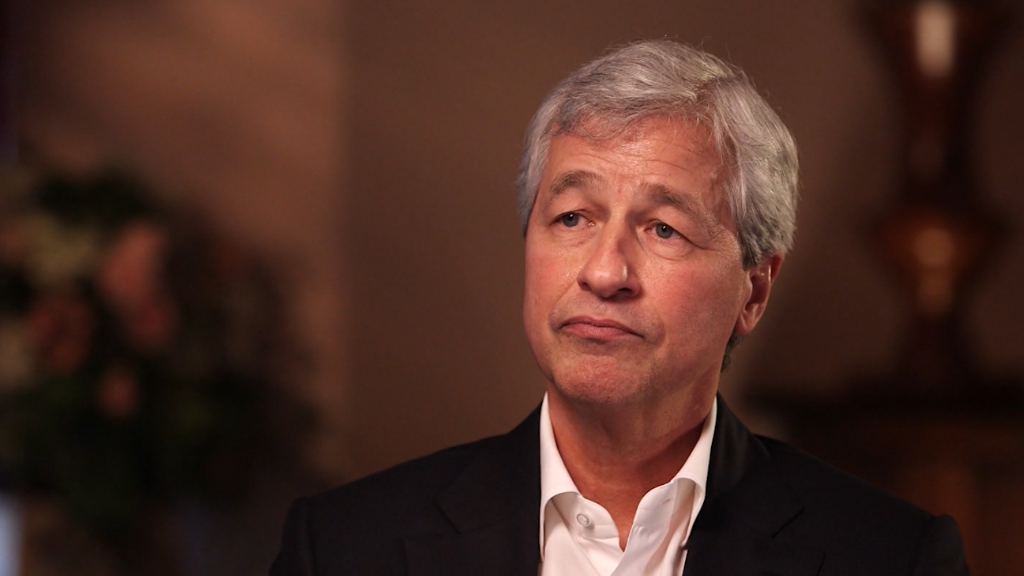 Does anyone at JPMorgan Chase want to be the eventual successor to CEO Jamie Dimon? The bank is about to lose yet another high-profile executive who was widely thought to be a potential heir apparent to Dimon.
JPMorgan Chase chief operating officer Matt Zames, a 13-year veteran of the firm, is leaving. Dimon confirmed the news in a memo to the bank's employees that was sent to CNNMoney.
Dimon did not mention whether Zames was leaving to take a job elsewhere.
"While I am sad to see him leave, I respect his decision and all he has done for JPMorgan Chase," Dimon wrote in the memo.
Zames added that he was "very proud of all of the wonderful things the people here at JPMorgan Chase have accomplished as well as the amazing opportunities I've been given. I've never been more optimistic about the future of the company."
In a regulatory filing with the SEC, the bank said Zames is eligible for various payments over the next two years that would be worth about $10 million.
Based on previous SEC filings, he is also eligible for his cash bonus and stock units. They were worth more than $18 million, according to the bank's most recent proxy statement.
So what's next for the bank? Dimon, who is arguably the most successful and most famous banker in the country, has led JPMorgan Chase (JPM) as its CEO since December 31, 2005 and was named chairman a year later.
But there has been constant speculation about when Dimon, 61, might retire. There have been rumors about a possible interest in politics too. He was thought to be someone that President Trump was considering for treasury secretary as well.
Related: Jamie Dimon sticks by Trump despite Paris climate decision
Dimon, who has often donated to Democratic candidates, was also often referred to as being former President Obama's favorite banker.
And Warren Buffett even said in an interview with Charlie Rose after the 2012 election that Obama should consider Dimon for his cabinet in his second term.
But Dimon and JPMorgan Chase have continuously shot down any rumors about him potentially leaving the bank to work for the government.
And with Zames leaving the bank, it now seems like it may take JPMorgan Chase even longer to find a successor.
Over the past few years, several other high-profile executives who were widely thought to be contenders to replace Dimon have left the bank.
Michael Cavanagh, formerly the co-CEO of JPMorgan Chase's corporate & investment bank, left in 2014 for private equity firm The Carlyle Group. He left that gig a year later to become the CFO of cable and media conglomerate Comcast (CMCSA).
Related: Trump promises to help bankers 'petrified' of regulators
Another rumored Dimon successor, Jes Staley left in 2013 for hedge fund BlueMountain Capital and then took the CEO job at British bank Barclays (BCS) in 2015.
Who's left to possibly take over for Dimon?
Based on his memo, which lists a new organization chart for top executives, it would appear that there are five likely contenders:
CFO Marianne Lake
Corporate and investment bank CEO Daniel Pinto
Consumer and community banking CEO Gordon Smith
Asset management CEO Mary Erdoes
Commercial bank chief Doug Petno
It's always possible the bank could look to hire a veteran from another financial firm too. The opportunity to succeed Dimon as CEO of JPMorgan Chase is arguably one of the most plum job opportunities in all of Corporate America, let alone Wall Street.
Whoever eventually takes over for Dimon will face a tough task though. It will mean replacing one of the most respected bankers out there and being inevitably compared to him.
Related: Dimon says Trump has unleashed America's 'animal spirits'
JPMorgan Chase's stock has nearly doubled over the past 10 years -- a period that includes the 2008 financial crisis and its immediate aftermath.
That's better than the overall market as well as peers Citigroup (C), Goldman Sachs (GS), Bank of America (BAC), Wells Fargo (WFC) and Morgan Stanley. (MS)
Still, it seems that Dimon, who had successful treatments for throat cancer a few years ago, is not going anywhere anytime soon.
There was no mention of his retirement or succession planning in the memo about Zames. Dimon also didn't say who would succeed Zames as COO.