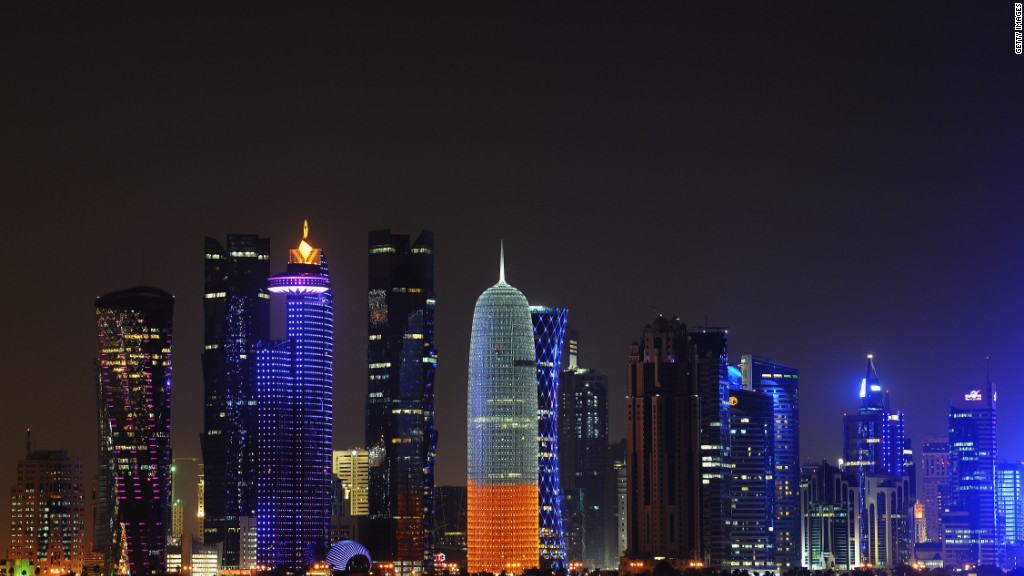 The escalating crisis in the Middle East has claimed a new group of victims: soccer fans and cartoon lovers.
TV channels owned by Qatar's BeIN Media have been suspended in Dubai and elsewhere in the United Arab Emirates. The company holds the regional TV rights to top flight soccer leagues and tournaments, and broadcasts popular kids channels, such as Baraem and Jeem.
The UAE and Saudi Arabia have been leading a bid to isolate their Gulf neighbor in a dispute over regional security. They broke off diplomatic and transport links with Qatar on Monday after accusing it of supporting terrorism, claims that the tiny state has rejected in the strongest terms.
Tensions have been building since last month when the UAE, Saudi Arabia, Bahrain and Egypt banned Qatari-owned TV channel Al Jazeera. BeIN Sports is a spinoff of Al Jazeera Sports.
Media regulators in the UAE declined to comment on Thursday, while BeIN Media and its distributors in the UAE -- telecom companies Du and Etisalat -- did not respond to requests for comment.
In a tweet, Du confirmed that BeIN channels had been suspended in the UAE but it offered no explanation.
Subscribers used social media to bombard the companies with questions about why their screens had gone dark.
"Knock Knock @dutweets are you just not bothering giving us an update reference BeIN Sports?," tweeted one user.
Du tweeted back: "Unfortunately there are no updates on when the service will be restored."
Related: Qatar 'fake news' spat divides Arab media
BeIN Sports holds the exclusive rights to air the English Premiership and the UEFA Champions League across the Middle East and North Africa. They are also due to air the FIFA Confederations Cup -- a World Cup 2018 warmup tournament featuring Germany, Portugal, Mexico and the hosts, Russia -- which begins on June 17.
The English Premiership and Champions League seasons have finished. But if the blockade drags on into July and August, soccer fans in the UAE may miss out on matches featuring Manchester City.
The English team is owned by Sheikh Mansour -- a member of Abu Dhabi's ruling family -- and sponsored by Abu Dhabi's Etihad airline.
"So now that BeIN Sport is going to be illegal in my country, how am I supposed to watch @ManCity," tweeted another user.
Qatar has used its huge oil and gas wealth to become an economic powerhouse. It also used media outlets such as Al Jazeera to boost its regional influence.
But its media crown jewel is in trouble. Analysts said that Saudi Arabia and the UAE may demand the closure of Al Jazeera as part of a deal to mend relations with Qatar.
Related: Unraveling the Qatar crisis: Sunni, Shia, Saudi, Iranian -- and Trump
Now BeIN is feeling the heat too.
Several prominent commentators working for BeIN Sports have announced their resignation on Twitter this week.
One of them was a former Saudi football player, Nawaf Al Temyat.
"With all friendliness, I bid farewell to my friends and colleagues at BeIN Sports and Qatar's kind people," he tweeted to his 2.2 million followers. "I wish them all the success."