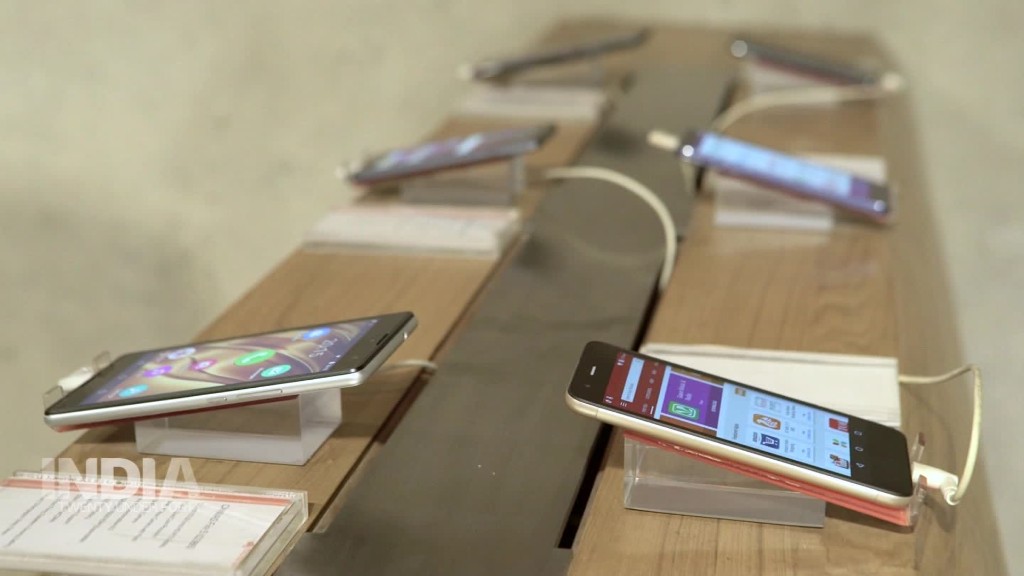 India's newest mobile network has racked up over 100 million subscribers in less than a year. But it's also killing internet speeds.
A new survey of 4G internet speeds in 75 countries ranks India ahead of only Costa Rica. It gets worse: The OpenSignal survey found that India's 4G is only "marginally" faster than the global 3G average.
Part of the blame lies with Reliance Jio, a mobile network that has added 4G users at an incredible pace since its blockbuster launch in September. Users have been enticed by an inaugural offer of free mobile internet for six months and dirt-cheap rates thereafter -- all bankrolled by India's richest man, Mukesh Ambani.
Related: Why India's 4G license auction was a flop
However, Jio's surge has resulted in a dramatic improvement in India's 4G availability. Over 80% of mobile users now have access to 4G networks, bringing India into the top 20 countries for the first time.
But the huge number of users is also taxing the network.
"In India, we have a very unique case of a single operator having an enormous impact on the local 4G market," the report said. "Jio's nationwide 4G launch in September... [made] 4G services far more accessible in India but at the expense of lower average speeds."
Related: Indian billionaire bleeds heavily in telecom price war
There are still 900 million Indians without internet access, and the country's rapidly-growing smartphone market has made it a prime target for mobile providers as well as internet companies like Google and Facebook.
Jio's entry has majorly disrupted that market, setting off a cutthroat price war among its competitors and even forcing some of them to join forces.