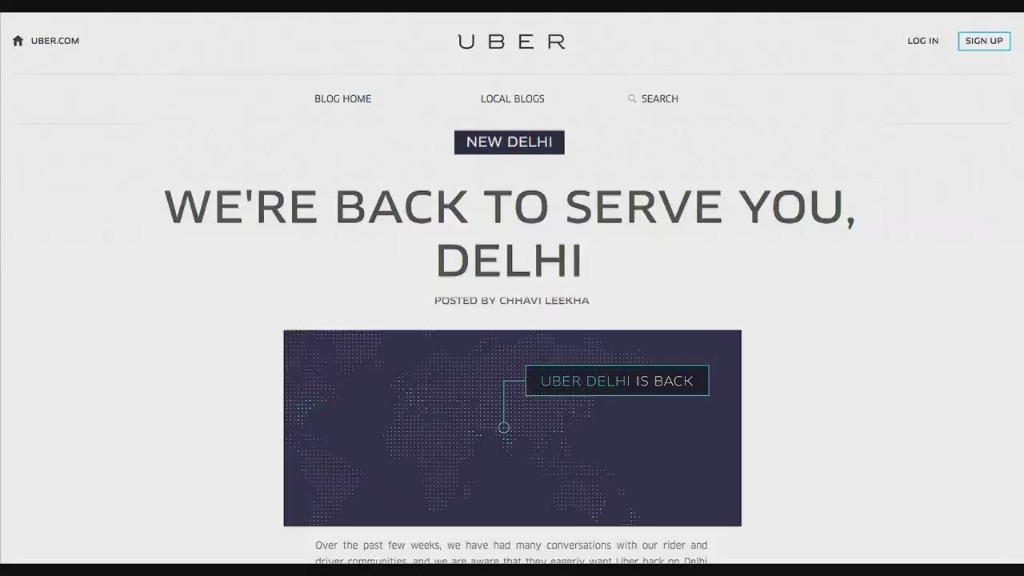 Indian taxi app Ola has described its rival Uber as "despicable" and "low on morality" following a report that claims the American firm badly mishandled the rape of a customer in 2014.
The tech website Recode reported Wednesday that an Uber executive obtained the medical records of a woman who had been raped by an Uber driver in New Delhi.
After obtaining the documents, Eric Alexander, the company's president of business in Asia Pacific, reportedly shared them with other executives including Uber CEO Travis Kalanick.
Recode reported that executives at Uber, including Alexander, doubted the woman's report and suspected that the incident was a sabotage attempt orchestrated by Ola. It also said Alexander was fired after the report was published.
A spokesperson for Uber confirmed that Alexander is no longer with the company, but declined to comment on the timing of his departure or the allegations against him.
CNNMoney has attempted to seek comment from Alexander.
Related: Uber and its CEO try to grow up
Ola, meanwhile, said it was "despicable" that Uber would suspect it of being involved in the incident.
"It is a shame that the privacy and morals of a woman have to be questioned in an attempt to trivialize a horrific crime," Ola said in a statement. "If this report were to be even remotely true, this is an all-time low on morality and a reflection of the very character of an organization."
The rape sparked protests in Delhi, and authorities responded by pulling Uber cars off the road. The driver, Shiv Kumar Yadav, was sentenced in 2015 to life in prison.
At the time of his arrest, police in New Delhi said Yadav's address and background weren't verified in his driver registration, raising questions about how he was able to work as an Uber driver.
The victim filed a lawsuit against Uber in 2015. The two parties reached a settlement eight months later, details of which were not revealed to the public.
Douglas Wigdor, the New York-based attorney who represented the victim, said Thursday that Kalanick should apologize to his former client.
"It is incredible in this day and age that one could even fathom that a legitimate rape victim was part of a conspiracy by a rival firm to harm Uber," Wigdor said in a statement. "Sadly, these views, coupled with the scrutiny of private medical records, support rape culture and must end."
Related: Uber fires 20 employees over sexual harassment probe
Following the crime, Uber added new safety features, including a panic button and enhanced background checks. The company also said it would create "a dedicated local Incident Response Team."
"The 2014 crime in Delhi was absolutely horrific and something no one should ever go through. Uber responded by working closely with law enforcement and the prosecution to support their investigation and see the perpetrator brought to justice," an Uber spokesperson said on Thursday.
Uber has been hit by a series of PR crises this year. The short list includes sexual harassment allegations, a major self-driving car lawsuit and Kalanick's confrontational behavior with a driver.
"I must fundamentally change as a leader and grow up," Kalanick said in February after video surfaced of him arguing with an Uber driver. "To say that I am ashamed is an extreme understatement."
On Tuesday, Uber said it had fired 20 employees as a result of an investigation into hundreds of claims of sexual harassment, discrimination and other unprofessional behavior. It is expected to share further details of the investigation -- conducted by external lawyers including former Attorney General Eric Holder -- next Tuesday.
Dozens of employees are said to be in training or counseling. And additional details will almost certainly leak out about the unsavory individual cases that resulted in punishments.
-- Sara O'Brien contributed to this report