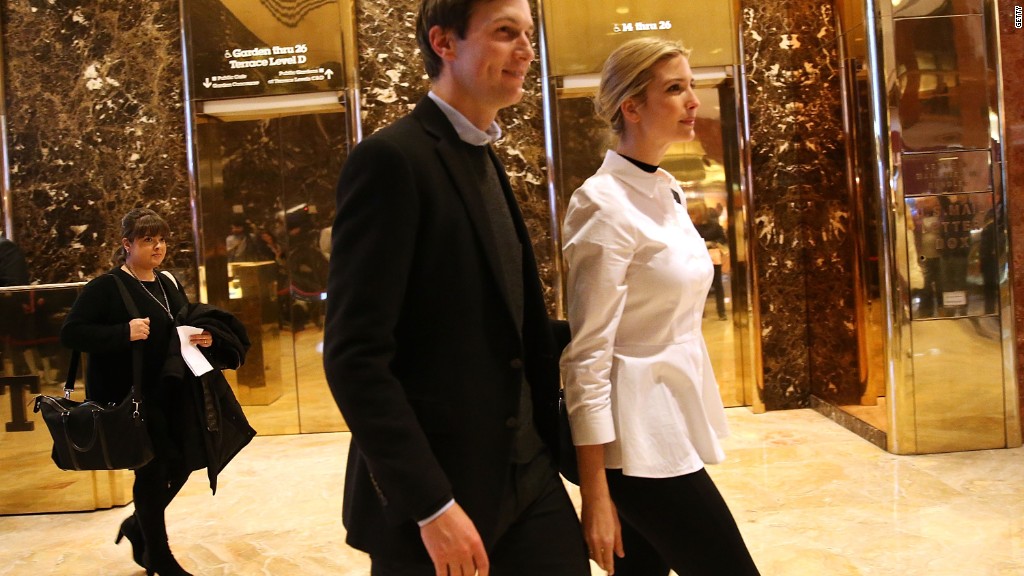 Deutsche Bank won't release details of its business relationship with President Trump, despite demands by Democrats.
The German bank told five Democratic members of the House Financial Services Committee that releasing the information would violate federal privacy laws.
Those laws apply "even if the individual is a government official or well-known person, and even in circumstances where the individual has made some disclosure regarding their relationship with their banking institution," the bank said in a letter Thursday.
Related: Democrats demand Deutsche Bank disclose information on Trump and Russia
In January, shortly after Trump took office, Deutsche Bank agreed to pay $630 million to settle allegations that its Moscow, New York and London branches helped wealthy Russians in a $10 billion money laundering scheme.
Last month, Democrats asked the bank whether accounts held by Trump and his family had any ties to Russia.
Related: Justice Department closed investigation into Deutsche Bank currency manipulation
"Congress remains in the dark on whether loans Deutsche Bank made to President Trump were guaranteed by the Russian Government, or were in any way connected to Russia," the Democrats wrote.
The Democrats had no immediate response to Deutsche Bank's refusal.
--CNNMoney's Donna Borak contributed to this report.