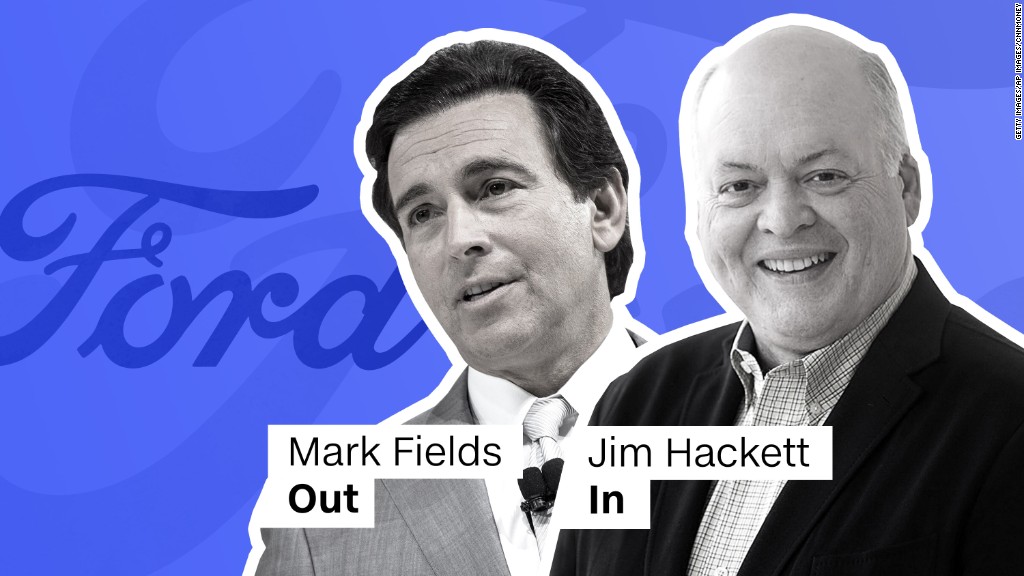 Ford is offering buyouts to 15,000 salaried workers with the hope that 1,400 of them will accept the offer.
The company said the offers will range from between 3 and 18 months of pay. The company announced plans to cut the 1,400 salaried jobs, about 10% of its nonunion workforce, last month, as part of an effort to trim costs by $3 billion a year.
Salaried workers are typically white collar employees, not the union-represented workers on the company's assembly lines. The jobs being cut are in the North America and Asia Pacific regions. This is the first buyout offer at Ford since 2009.
The company has been under pressure from shareholders to boost its stock price as it spends money developing electric and self-driving car technology. Last month it replaced CEO Mark Fields with Jim Hackett, who had been leading those R&D efforts.
Related: Why Ford fired its CEO
Earlier this year, upstart electric car maker Tesla (TSLA) surpassed both Ford and GM in total market value.
Ford said it would cut 1,400 salaried jobs about a week before Fields was replaced, but had not said until now how many employees would receive buyout offers.
Asked what would happen if more than 1,400 accepted the buyout offer, Ford spokeswoman Monique Brentley would only say that the company expected 1,400 salaried workers to accept an offer.