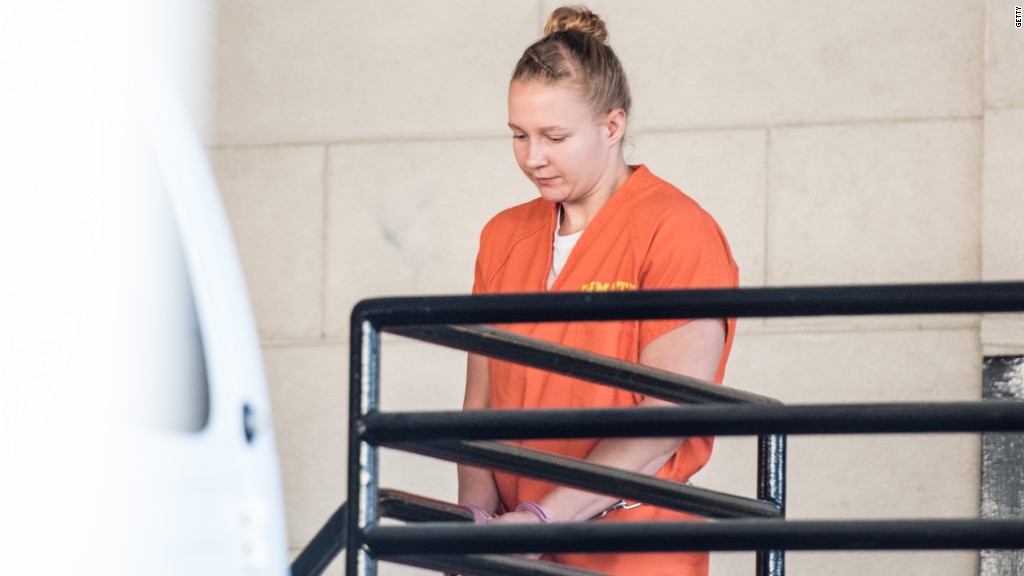 A New York Times reporter who is well-versed in dealing with anonymous sources and leaking has some advice for journalists: Be more careful.
Pulitzer Prize winner Adam Goldman called the case of a former government contractor who could now face prison time for allegedly leaking classified information to the media a "cautionary tale" for reporters and whistle blowers.
Goldman spoke with CNN's Brian Stelter on "Reliable Sources" on Sunday about Reality Winner, a 25-year-old ex-National Security Agency contractor.
Winner was arrested June 3. She is accused of leaking a top-secret memo that details an effort by Russian intelligence to hack into a U.S. voting software supplier before last year's election. She faces up to 10 years in prison.
Winner's case highlights a concern journalists have frequently cited in recent months. President Trump has publicly demanded the prosecution of people who leak government secrets.
Related: Reporters worry about aggressive leak investigations in Trump era
The Intercept, which reported the information allegedly leaked by Winner, has come under fire by critics who say the media outlet gave the government crucial clues about where its reporting was from. The website shared its leaked document with the government, which apparently helped officials narrow their search for the source.
Goldman did not criticize The Intercept on Sunday. But he said journalists and editors who deal with classified material "need to be thinking about ways to protect the people providing them information."
For example, he said, that could mean reporting on the content of crucial documents without publishing the papers themselves.
Publishing the full documents, he added, creates a "road map" that officials can use to find who might have handled them.
"Reporters are enamored with these top secret documents, but we don't always need to publish the top secret documents to tell the stories," he said.
Related: The Intercept's Russia scoop raises questions about reporting
Goldman speaks from experience. He ran into trouble in the past while reporting on information relayed to him by someone who wanted to remain nameless.
In 2013, while Goldman worked for the Associated Press, his phone records were seized during a government investigation into leaked classified information.
"I've been very careful for years now, since that happened, [about] how I handle information and how I contact people," he said.
He also cautioned against using some methods to communicate in secret, including tip lines set up by news organization that allow sources to call in anonymously.
When journalists don't know the identity of who they're speaking with on an anonymous tip line, Goldman said, "it's difficult to take steps to protect them."