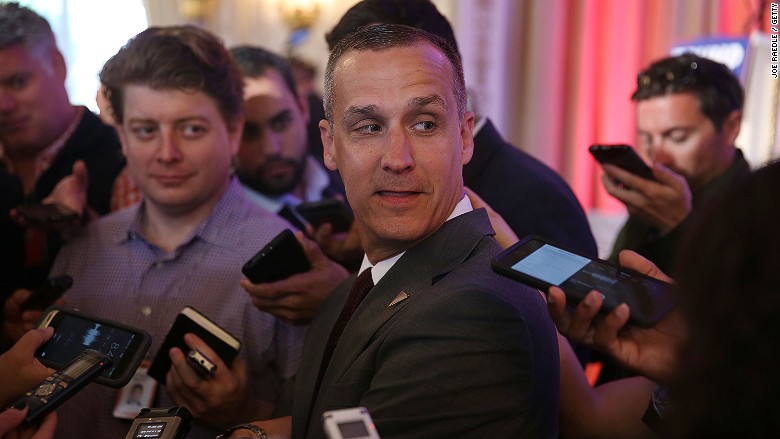 Corey Lewandowski, the former Donald Trump campaign manager, is shopping a book to publishers, three people familiar with the matter told CNN on Monday.
Publishers were told to submit offers to Lewandowski's agent, Mel Berger of WME Entertainment, by a Friday deadline, according to one of the sources, who said Berger was expecting to ultimately fetch seven figures for the book deal.
It was not clear what Lewandowski's book would be about. A proposal wasn't submitted, likely to avoid details leaking to the public, the source added.
Lewandowski previously had an offer from HarperCollins worth $1.2 million, but lost it over concerns about a nondisclosure agreement he signed during the campaign, Politico reported last June.
This time around, however, publishers were told Lewandowski had been able to obtain a waiver of the nondisclosure agreement, one of the sources familiar with the matter said.
Asked for comment, the White House referred questions to Lewandowski. Neither Lewandowski nor Berger responded to multiple requests for comment from CNN.
Lewandowski was Trump's first campaign manager before being fired ahead of the Republican National Convention in 2016. A controversial person on the trail, Lewandowski was accused of assaulting a Breitbart News reporter last March, but authorities dropped the charges, citing a lack of evidence.
After leaving the campaign, Lewandowski had a brief stint as a CNN contributor. He left the network in November.