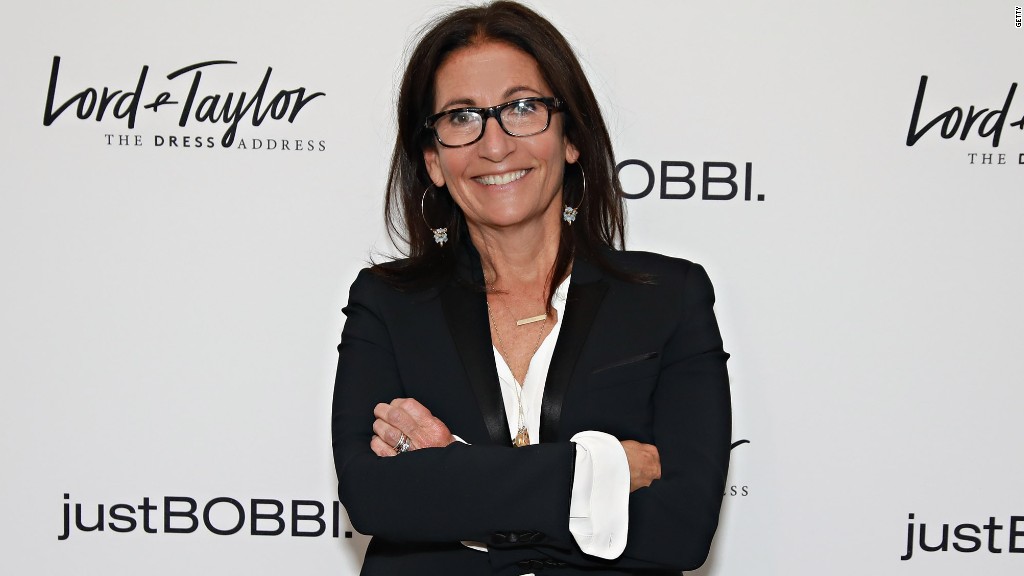 After 25 years of leading her eponymous makeup brand, Bobbi Brown is starting all over again. She left her company last fall and is now building her own umbrella of life and wellness brands.
"I am a start up," the cosmetics mogul says.
"You don't have to just follow one path that is expected of you. There are many other things you could do in your life instead," Brown says in a new CNN podcast episode of Boss Files with Poppy Harlow.
Brown founded her namesake cosmetics line in 1991 with just $5,000 of her own money. At the time, she was freelancing as a makeup artist, scrolling through the yellow pages and cold-calling anyone who might hire her. Her makeup aesthetic stood out for its more natural look, a departure from the trend in the late 80s and early 90s. It eventually became her brand's philosophy: "Be Who You Are."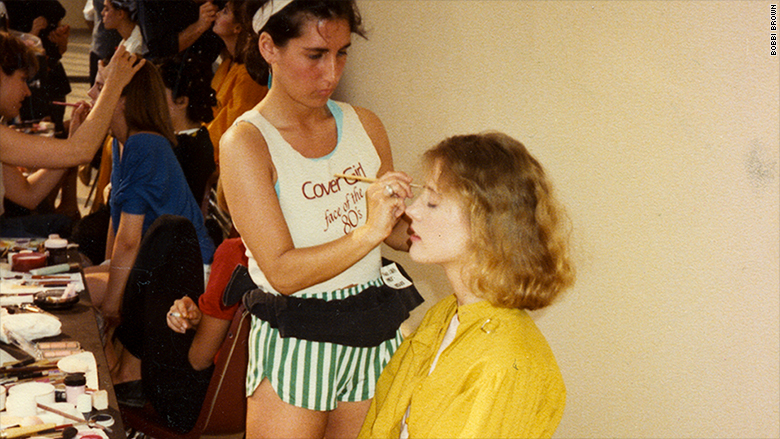 "I never knew I was a rebel. I didn't know I wanted to change what was happening. I just did things that made sense to me," Brown says.
Listen to the latest Boss Files podcast with CNN's Poppy Harlow
Bobbi Brown Cosmetics was acquired by The Estée Lauder Companies in 1995 and grew into a worldwide brand sold in more than 60 countries. It evolved from a single light pink lipstick to a full cosmetic and skincare line. But as the company continued to grow, Brown says she lost autonomy.
"It's hard for me to sit when someone says something that I don't agree with and not say it, so I always said it," Brown says. "I tried to be a good corporate citizen, but I wasn't," she says.
So in October, Brown made the incredibly difficult decision to walk away -- and start again.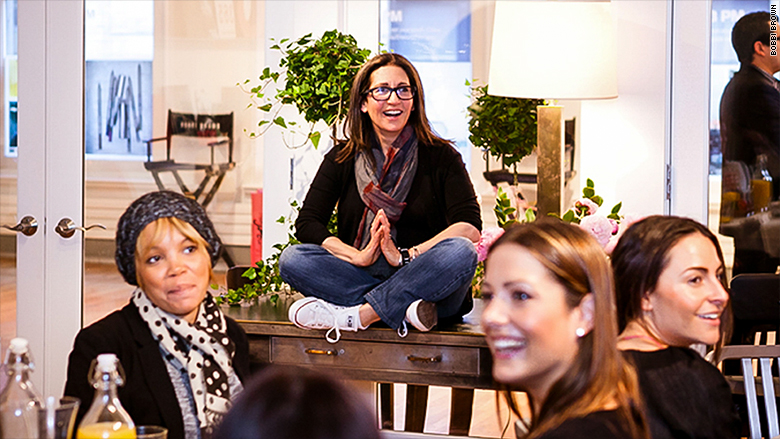 "When it was done, the first thing there was this incredible sense of relief, because all the problems that I was dealing with and cared about, desperately cared about, and thinking I could fix, they went away."
The 60-year-old entrepreneur has since launched Beauty Evolution. Under this new lifestyle and wellness brand, she published her ninth book, Beauty from the Inside Out, and launched a concept shop JustBOBBI with retail giant Lord & Taylor.
Related: Spanx founder: It's fun to make money -- and to give it away
"I feel like the luckiest woman that I had all of this. I had the success, and now I can do something different," Brown says. "I have the opportunity to create things, and do things my way again."
Brown credits her entrepreneurial spirit to her Russian immigrant grandfather, "Papa Sam," who worked his way up to become a successful car dealer in America.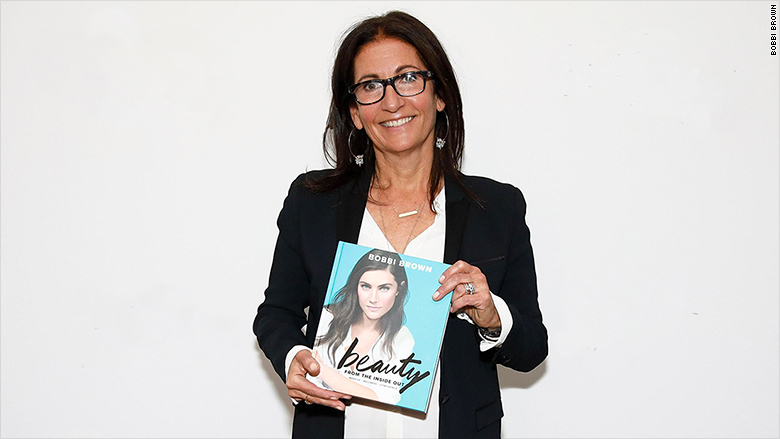 "I used to see his work ethic, and how he dealt with things so that's always been something I think about," Brown says. "But I don't honestly know what Kool-Aid I drank to say 'Okay, this is my thing and I'm going to do this.'"
Brown says her parents -- while incredibly loving -- underestimated her professional success early on. When she wanted to drop out of college and study theatrical makeup, it didn't exactly sit well with them. They asked her to stay in college -- so she transferred schools and created her own major in makeup.
Related: YouTube CEO Susan Wojcicki: Don't interrupt me
"Trust me, they're still shaking their heads saying 'My daughter's a mogul? Like how did that happen?'" Brown tells Harlow.
When it comes to her role in the beauty industry, empowering women has always been core to Brown's mission. She started the Pretty Powerful Campaign for Women and Girls in 2013 where 100% of the purchase price of a limited edition makeup product funds programs for disadvantaged women and girls around the world. She was also a frequent guest of the Obamas at the White House where she helped promote empowering young women.
"I believe women are beyond the strongest. There's no question. We are able to do so much," Brown tells Harlow. "I know that there is the inequality with pay. I understand that, but as far you know as getting a voice at the table, we should just take it. I always have, I've never not [done that] because there were 25 men in ties in my boardroom."