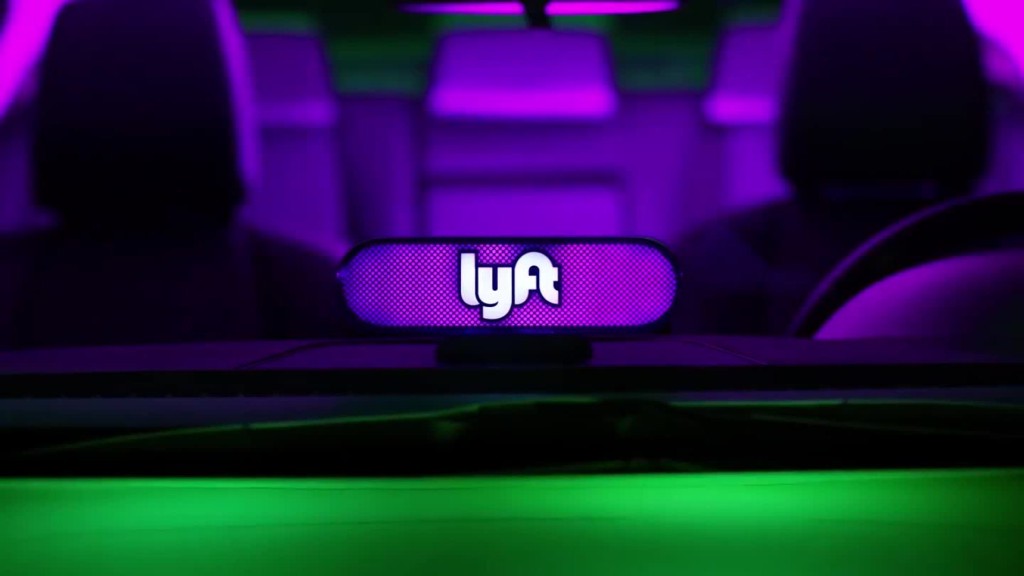 As Uber has spent the year mired in constant turmoil, its rival Lyft is on a starkly different path.
Lyft announced Monday a $25 million investment from Jaguar Land Rover, which will work with Lyft to test new mobility services such as self-driving cars. It's the latest in a flurry of news this year from the ride-hailing company. Lyft has expanded to 150 new cities this year and seen ridership skyrocket.
In the first three months of 2017, the number of Lyft rides hit 70.4 million, a 240% increase from the same period in 2016, according to the company. Lyft saw a 60% increase in passengers taking their first ride after #deleteuber trended earlier this year.
It's also struck autonomous vehicle partnerships with General Motors (GM), Waymo (Google's (GOOGL) self-driving car company) and nuTonomy. Unlike Uber, Lyft hasn't sought to develop self-driving software independently. Instead, it's made nice with some of the strongest and most experienced players in the fiercely competitive world of autonomous vehicles.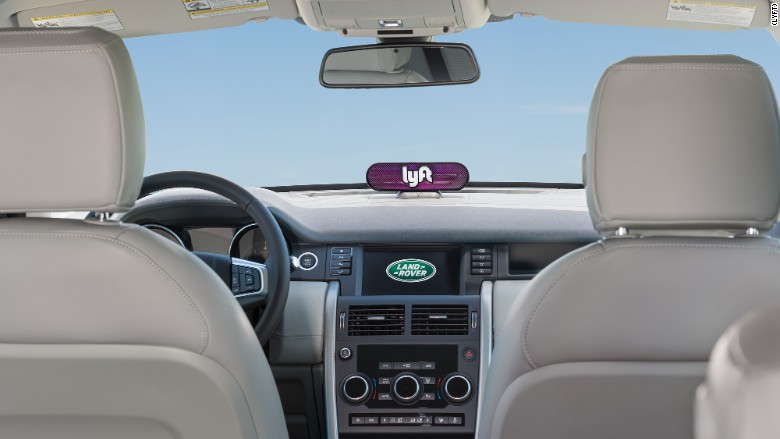 Related: Lyft shows just how serious it is about self-driving cars
"When Lyft gets all three of these companies out there executing, they are going to have three different views on the technology," Gartner research director Michael Ramsey told CNN Tech. "And they're going to have a really good insight into whose stuff works best."
Meanwhile, Uber's self-driving car program has been plagued by a lawsuit from Waymo, which led to the firing of Uber's top self-driving car engineer in May.
And that's far from the only high-ranking departure from Uber. In the past three months, its president, chief financial officer, head of communications and chief business officer have all exited.
Related: Uber CEO's right-hand man is out
Uber still has a commanding lead over Lyft. It spread faster to more cities and achieved broader name recognition. But Uber's mistakes have opened the door for Lyft, which has been better at general operations than Uber for awhile, according to Ramsey. Lyft drivers make more money and are more satisfied than Uber drivers, according to research from The RideShare Guy. UberPool, for example, has been unpopular with Uber drivers.
The Land Rover investment is part of the $600 million Lyft raised in April, valuing the company at $7.5 billion. Uber, in contrast, has raised $12.5 billion and is valued at $68 billion. While Lyft may never overtake Uber, these last few months have shown that it definitely isn't going away.