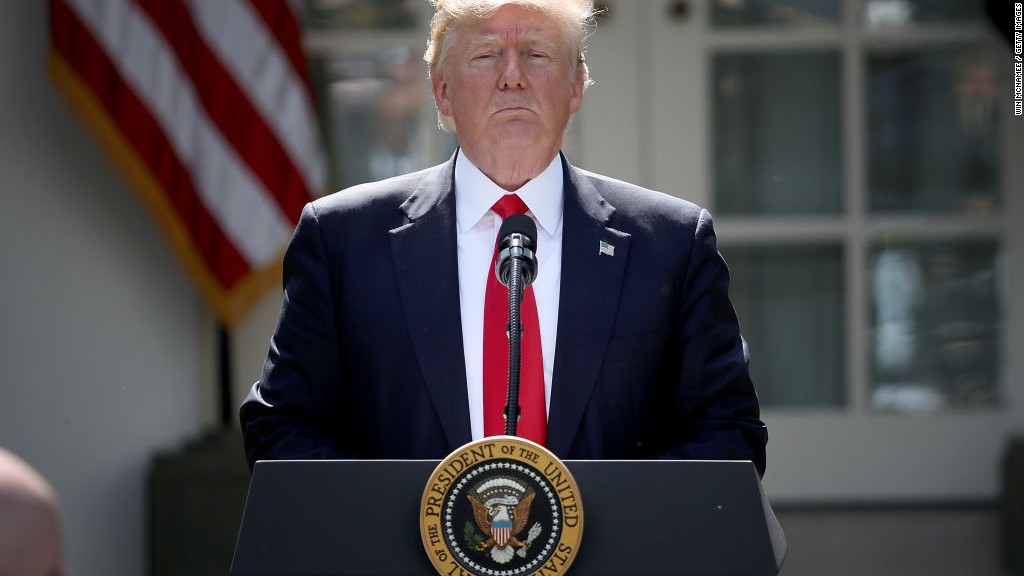 Lloyd Blankfein may think twice before accepting praise for his next witty tweet.
The Goldman Sachs (GS) CEO and Twitter newbie posted a message on Friday poking fun at President Trump's attempt to divert attention from recent scandals. "Just landed from China. Trying to catch up...How did "infrastructure week" go?" Blankfein wrote on Twitter.
Blankfein's tweet was showered with Twitter love, receiving 5,000 retweets and 20,000 likes.
It was followed up by an email over the weekend claiming to be from Harvey Schwartz, the chief operating officer of Goldman.
"Tweet won some online award for most humorous tweet -- Trump will be so pissed ;)" the email read.
Blankfein took the bait, replying: "Seemed like a good way to bookend my trip."
In reality, the Goldman CEO had just fallen for a prank by an online mischief-maker, who likes to embarrass banking executives.
"Absolute genius Lloyd. You've never thought of heading for Vegas with a standup act?" the prankster emailed Blankfein, adding that "all the girls and gambling" could cause a man to "get easily corrupted."
"I'd settle for getting away with it," Blankfein responded, according to screenshots of the emails posted online.
Goldman Sachs confirmed the authenticity of the email exchange, but declined to comment further.
Related: Goldman Sachs CEO tweets, slams Trump
Blankfein had only just begun his Twitter career, sending out his first-ever tweet on June 1 to slam President Trump's decision to leave the Paris climate accord.
But the Goldman CEO shouldn't feel too bad though. The troublemaker, who calls himself "Email Prankster" on Twitter, later duped top execs at Citigroup.
The prankster, pretending to be Citigroup Chairman Michael O'Neill, sent an email containing a link to a news story about Blankfein getting pranked. Citi CEO Michael Corbat said, "Can't open it.."
Stephen Bird, Citi's consumer-banking chief, sent a lengthy reply. "At least Lloyd was responsive...in the new economy that's something," Bird said. "Some of his peers are still getting their messages printed out."
Citi declined to comment, though the bank didn't dispute the email exchange happened.
In both cases, bank execs were fortunate that they weren't duped into divulging any sensitive information.
The email prankster previously duped Barclays boss Jes Staley and Mark Carney, the head of the Bank of England.
Embattled Barclays CEO Jes Staley was tricked into thanking someone he thought was the chairman of his bank John McFarlane for his support at the annual shareholder meeting. And Carney was fooled into discussing his predecessor's drinking habits.