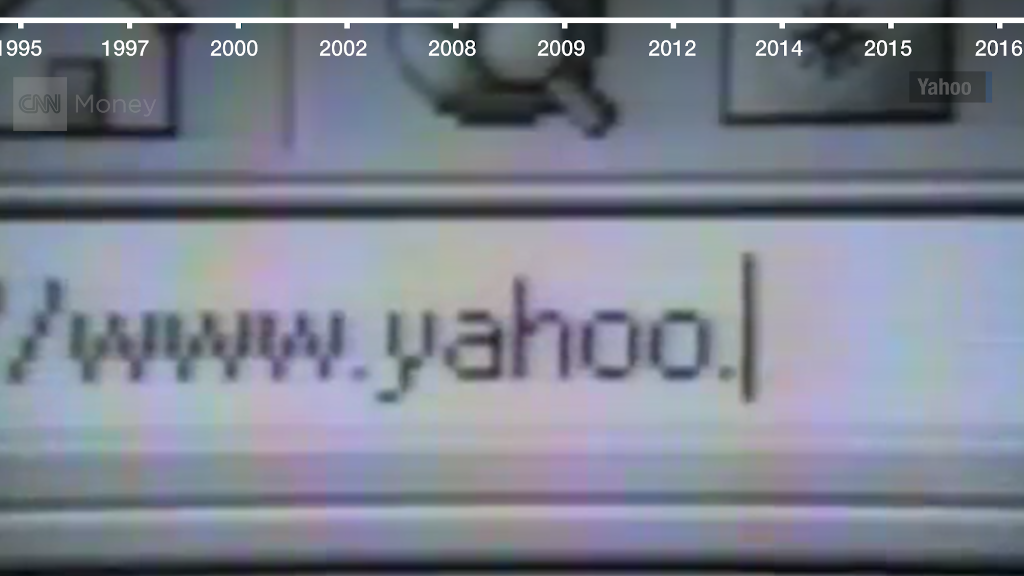 All of the websites owned by Yahoo are now officially part of Verizon. And former Yahoo CEO Marissa Mayer, who famously left Google to take over the Purple Portal, is walking away from the company with a pretty sweet deal. Nearly $260 million.
According to recent filings with the Securities and Exchange Commission, Mayer owned about 4.5 million shares of Yahoo, including options and restricted stock units.
Yahoo (YHOO) stock was trading at about $52.50 midday Tuesday. So that makes Mayer's equity holdings worth a little more than $236 million at current prices.
Mayer, who will not be sticking with Verizon (VZ) now that Yahoo and its other digital media unit AOL are being combined under one operating unit called Oath, will also receive $23 million in severance payments to walk away from Yahoo.
A spokeswoman for Yahoo had no comment about Mayer's compensation package.
Altaba, the new company set up that includes shareholder stakes in e-commerce giant Alibaba (BABA), Yahoo Japan (YAHOF) and other Yahoo assets not sold to Verizon, was not immediately available for comment.
Mayer's tenure at Yahoo was tumultuous, and some would argue that she never lived up to the hype that accompanied her after her successful stint at Google.
The decision to buy blogging/social media site Tumblr for $1 billion didn't pan out for Mayer and Yahoo.
Related: End of an era as Yahoo is no longer an independent company
Neither did Mayer's attempts to focus Yahoo more on mobile and social media. Yahoo has also been plagued by concerns about massive data breaches.
But to be fair, Mayer wasn't exactly dealt a great hand when she joined Yahoo.
The company had been struggling for years due to mistakes made by former CEOs Terry Semel and Carol Bartz.
There was also the blink and you missed it tenure of Scott Thompson, a former PayPal executive who lasted only a few months as CEO at Yahoo in early 2012 before it was revealed that he had numerous discrepancies on his résumé.
And Mayer did wind up selling Yahoo's core business to Verizon for $4.5 billion, despite continued worries about the company slipping behind Google (GOOGL) and Facebook (FB) in the digital ads race.
So can Yahoo return to its former glory days circa the mid-late 1990s? That won't be Mayer's responsibility anymore. This tough task falls squarely on the shoulders of Tim Armstrong, the AOL boss who is now CEO of Oath.