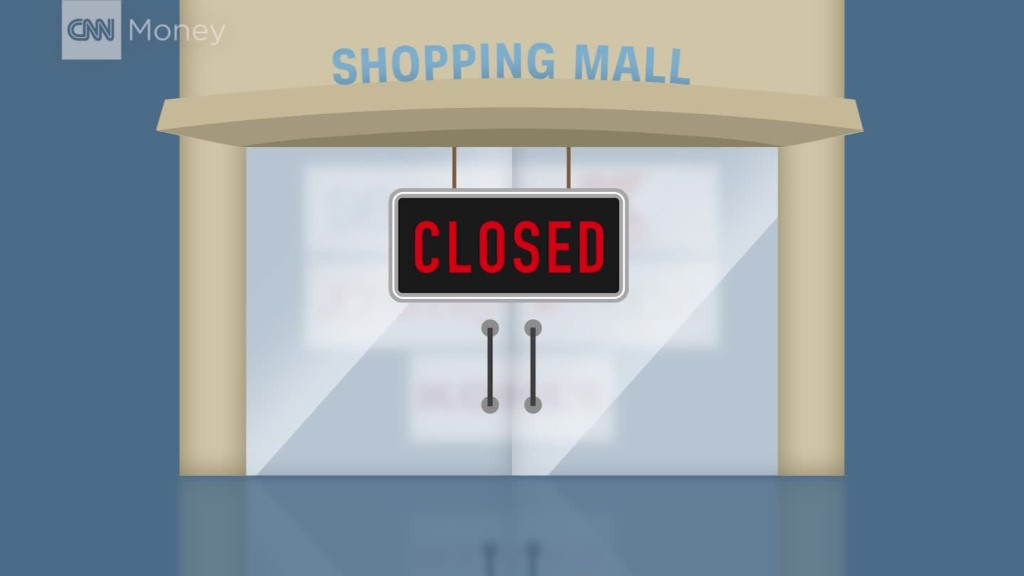 Sears Canada warned Tuesday that it's running out of cash and could soon go out of business if it doesn't find a financial lifeline.
The company, which has more than 200 stores and about 17,000 employees, posted a 15% drop in sales in the most recent quarter Tuesday, and a net loss of 144 million Canadian dollars. Sears Canada was spun off as a separate company from its former U.S. parent, Sears Holdings (SHLD) in 2012.
What's more dire is Sears Canada's warning about its cash position and its future. In last quarter alone it burned through about 30% of its cash and maxed out its existing credit lines.
Related: Retail bloodbath - Bankruptcy filings pile up
"Cash flows from operations are not expected to be sufficient to meet obligations coming due over the next 12 months," the company warned. It had expected to be able to borrow another C$175 million, but could only secure C$109 million.
"Such conditions raise significant doubt as to the company's ability to continue as a going concern," it said.
In March, Sears Holdings issued a similar warning about there being "substantial doubt" it could stay in business. But that warning, as serious as it was, did not paint the dire picture of a company running out of cash in the near term.
Sears Canada said it is considering a financial restructuring or a sale of the company. It also canceled its annual meeting, which was scheduled for Wednesday.
Sears Canada hasn't posted an annual profit since 2013. It has been struggling to deal with not the shift to online shopping, as well as problems caused by the strengthening U.S. dollar, which makes most of the goods it sells more expensive for Canadian shoppers.
Related: Does anyone still shop at Sears?
While Sears Canada is now a separate company, its bad news will hurt Sears Holding, which owns 12% of its shares. Sears Holdings CEO and principal shareholder Eddie Lampert owns 45% of Sears Canada both personally and through his hedge fund. Shares of Sears Canada (SRSC) plunged 16% in U.S. trading on the warning.
Also on Monday, Sears in the U.S. said it will cut 400 management and support jobs, mostly at the company's suburban Chicago headquarters, in an effort to cut $1.25 billion in annual costs. It's also shutting 66 additional stores -- 49 under the Kmart brand and 17 Sears. The company already closed 150 stores earlier this year, in addition to 92 Kmart pharmacy operations and 50 Sears Auto locations.
Sears has been closing stores and slashing costs for years, but hasn't managed to stem the flow of red ink. It lost $2.2 billion in the fiscal year ending in January and has not turned an annual profit since 2010. Its losses since then total $10.4 billion.